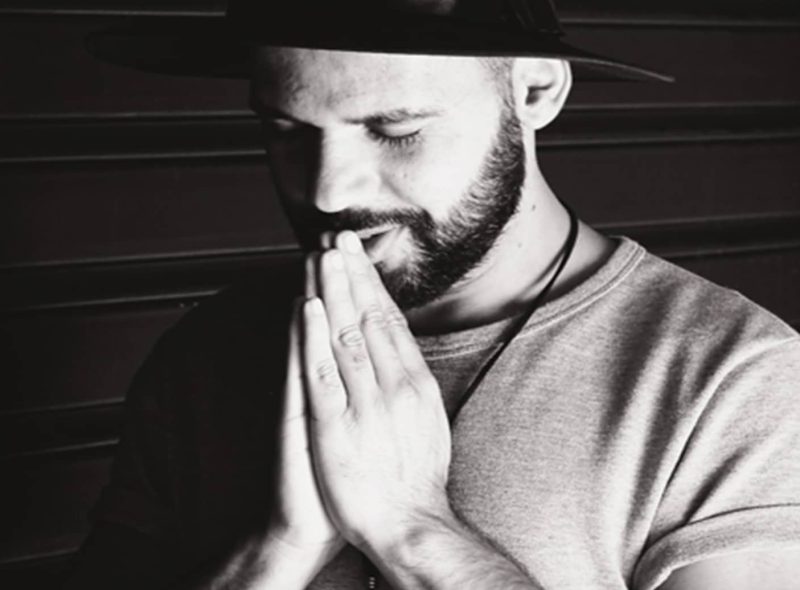 Sisters and Brothers,
We have reached Good Friday, the heart of the story of our Redemption. This year, the Passion feels particularly visceral and painful and lonely. Time stands still. May God bless you all.
I am grateful to Revd. Jennifer Totney for this beautiful reflection on time, dislocation, and redemption through the exquisite poetry of George Herbert.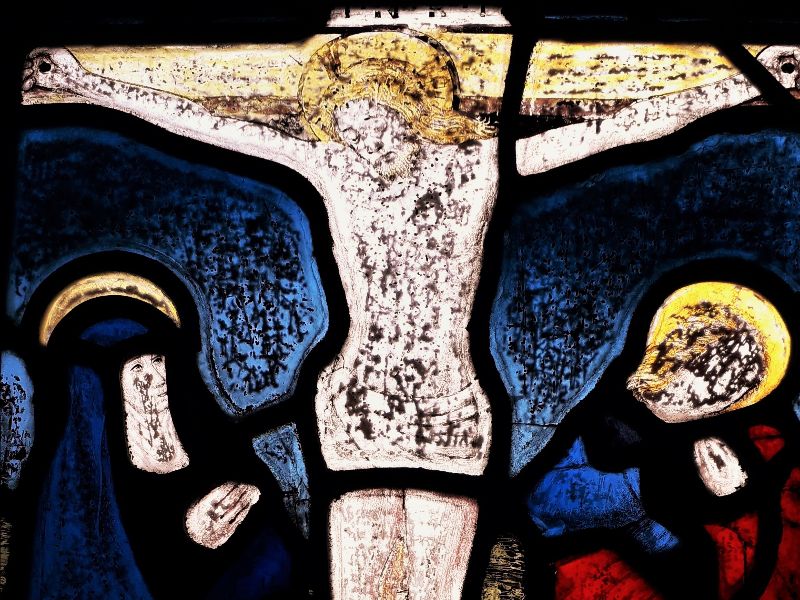 ---
'In these strange times.' It is a phrase I have found myself using again and again in the past few weeks, and one I hear echoed back to me by others. And things are strange indeed at the moment. But I have also been reflecting on how strange and different time itself feels as we try to cope with this new reality.
At one level some of us have much more time than we are used to, with meetings cancelled and events postponed. For others it is a much busier time, struggling to respond to new demands at work, or looking after children or vulnerable relatives. For all, I suspect, there is a change to our accustomed patterns and routines.
This leads to a change in our experience of time; minutes and hours and days pass, but their rate and speed seems to vary in unexpected ways. We are not sure what to do with our time, and yet find we have reached the end of the day without realising. We are so busy responding to new situations, or taking on new tasks, that we lose track of what day it is. We make plans for great things we can achieve with this new pattern of life, but find we are too distracted to focus properly.
This chimes with something of my current experience looking after a baby. One particular saying has increasingly rung true for me (especially as seven months have already gone by): 'The days are long, but the months and years are short.'
Such dislocation of time, of acceleration and slowing down, of not knowing what day it is, feels especially strange during such a centrally important season in the church's year. Without opportunities to gather to remember the key events of this week, we feel disorientated and lost. But perhaps that is fitting for today, Good Friday. For the writers of the synoptic gospels (Matthew, Mark and Luke) timings on this day are important:
From noon on, darkness came over the whole land until three in the afternoon. And about three o'clock Jesus cried out in a loud voice.

Matthew 27.45-46
Here are detailed specifics of time, but also a description of time standing still as an unnatural darkness falls in the middle of the afternoon.
It is just such a sensation that George Herbert captures in his poem 'Redemption.' Written in the style of a parable or an allegory, it plays with our often linear ways of telling the story of salvation, taking with wry humour the perspective of a foolish narrator.
Redemption
Having been tenant long to a rich Lord,
Not thriving, I resolved to be bold,
And make a suit unto him, to afford
A new small-rented lease, and cancel th' old.
In heaven at his manor I him sought:
They told me there, that he was lately gone
About some land, which he had dearly bought
Long since on earth, to take possession.
I straight return'd, and knowing his great birth,
Sought him accordingly in great resorts;
In cities, theatres, gardens, parks, and courts:
At length I heard a ragged noise and mirth
Of thieves and murderers: there I him espied,
Who straight, Your suit is granted, said, & died.
Despite having read it many times, the final line always leaves me with a sense of shock and dislocation. Before the tenant even has time to present his case, he discovers that his lord is ahead of him, that in fact he had anticipated the request in the very journey he has taken to earth. After the fable-like quality of the rest of the poem, it brings us up short, straight (to use Herbert's word) into the present reality of Jesus' death.
To reach that moment, we have traversed many time zones, with Herbert deftly playing with the large sweep of the biblical story. The land bought 'long since' at the beginning of God's relationship with his chosen people, which is 'lately' being fulfilled in the coming of the Lord to earth; hints of the search of the Magi for the infant Jesus; the 'ragged noise' of Jesus' earthly life spent feasting with outcasts, finally brings us to the 'thieves and murderers' of Calvary.
But even as we read that overarching story, we are brought to and fro within it. The land has already been 'dearly bought' anticipating the costly love seen in the cross; the speaker seems to know of his Lord's 'great birth' before he has 'come to earth'; the long tenancy and long search both suddenly end with a single phrase.
As the final word of the poem hangs in the air, we are brought into that moment when time stands still, all the busyness of the search abruptly ended. What comes after the sudden stillness this ending brings? What have we been 'granted' by this answer of the dying Jesus?
Perhaps partly we are asked simply to stay in this moment, to acknowledge our shock and grief and disorientation. To hold a time of silence, however short, to mark this day.
And then perhaps we can begin to see the disorientation we feel in this poem, in the strangeness of that first Good Friday, and in our present circumstances, as a gift, the answer to our 'suit'. An invitation to reach beyond minutes and hours and days, an invitation into the timelessness of the costly love of Christ.
God of all mercies,
this year of all years we walk the Way of Tears.
Grant us a place with Simon of Cyrene,
and a chance to bear the Cross.
May its shadow fall across our lives,
that through it we may walk into the light.
In despair, may we find joy,
in suffering, consolation,
and in His death on the Cross,
our life .through the Cross.
Amen
---
Tomorrow night, Easter Eve, Christ Church Cathedral Oxford has organised an online all night Easter Vigil called Rumours of Hope. It starts at 8pm. Follow the link below. Join me – at 4am! – for a reflection on the prophets and foolishness.