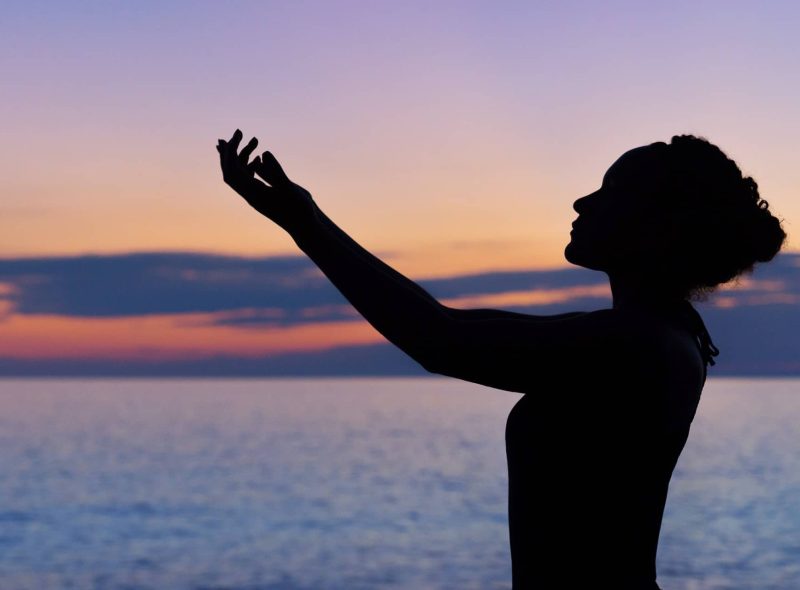 Look up into the sky on one of these clear spring evenings. What's missing?
There are no vapour trails.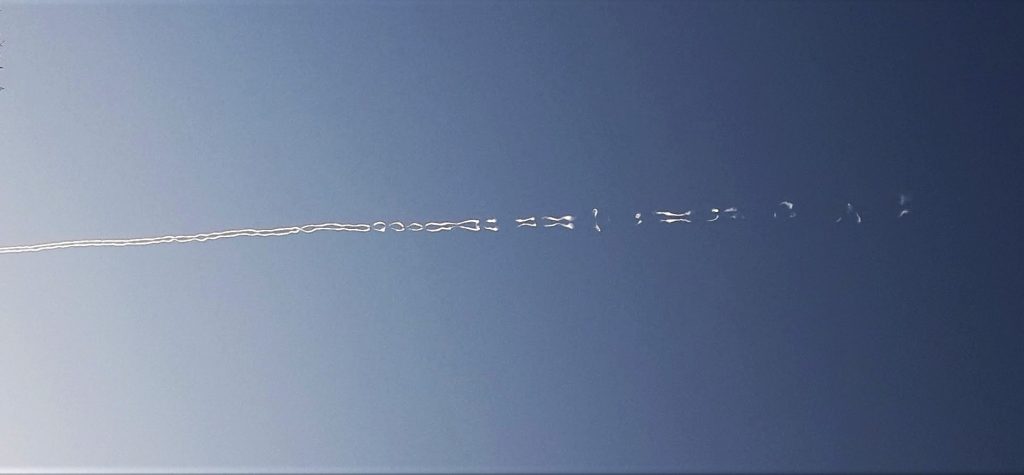 Near the beginning of Hilary Mantel's Wolf Hall, Thomas Cromwell encourages his wife to read an illegal and locked-away copy of Tyndale's English translation of the New Testament. He says
You read it, you'll be surprised by what's not in it.

Hilary Mantel, Wolf Hall
I love that. What's not in it. What's missing?
These days, having English translations readily available, we may no longer be surprised by what's not in the Bible, but we can still be frustrated by what's not in it. Today is one of those frustrations when we might ask: what's missing? Because the gospel narrative seems to hiccough around the Jewish Sabbath. Jesus is crucified and laid in a tomb on the evening of the day of preparation (Friday). Then silence…
… until the women venture back to the tomb with spices early on the morning of the first day of the week (Sunday). So, what happened on Saturday?
What's not in it. What have we missed?
Like the gospels at this point in the story, our diaries are suddenly empty. Perhaps in two thousand years' time, historians will study this period by looking at appointments diaries and calendars – and will find a gap, an anomalous stratum of stillness between the layers and layers of frenzy. It will puzzle them, frustrate them, just as the gap in the gospel narrative frustrates us.
What are we to make of the 'not', the lacuna, the gap both in the gospel narrative, and in our currently locked down lives? As some of you know, I've long been fascinated by gaps: how we perceive them, how we evaluate them, what they mean to us, these in-between spaces.
Generally we think of gaps as bad news: gender pay gaps, funding gaps, gaps in our knowledge: gaps are shortfalls and inequalities and failings – and therefore they are opportunities: a gap in the market. Gaps imply something's missing, like aeroplanes; or something's fallen out: a tooth, or a puzzle piece perhaps. Or been forgotten. Or deliberately redacted; gaps can be suspicious, a withholding .
But in fact the whole idea of Sabbath is to glory in the gap, to set aside a time to reflect, to pause, and to pray. Far from being bad news, gaps can be Sabbath spaces.
Not for a minute do I want to deny that gaps can be painful too, that this gap is painful. Livelihoods, lives are at risk. Gaps leave us at a loss, sometimes literally. When we grieve we talk of a gap in our lives. Nonetheless the last thing we're looking for when we grieve is 'closure.' I don't find grieving people want to close these gaps in their lives; they know that healing isn't in closing, but in remaining open. These gaps are precious if painful.
Our lives are richer for the gaps. A life without gaps wouldn't be a human life any more than a comb without gaps would be useful to a hairdresser. In fact, all our human arts and sciences depend on the gap. To pick just one example – music is the art of gaps, of difference requiring gaps. So Debussy says, "Music is the space between the notes." Or think of Miles Davis's famous suggestion that "It's not the notes you play; it's the notes you don't play. Don't play what's there, play what's not there."
What's not there…
Gaps are vital, like lungs. Like lungs, gaps are openings. For the life to get in. There's always an empty tomb in the middle of ourselves, for the life to get in and out.
Today – the stillness, the 'not', the gap – is just the eye of the storm of Jesus' ministry; the tornado of God's presence on earth has not abated or gone for good; it's hardly started. To jump the gun just a little, when the women reach the tomb, find the stone rolled away, and enter, they're told:
"He is not here. Look, there is the place they laid him."

(Mark 16:6)
What's not in it. What's not there. What's missing…
I spent a few moments last summer alone in a stone cell on Kunta Kinteh island in the middle of the Gambia river in West Africa. This small, dark, stifling stone cell had been a holding pen for thousands and thousands of human beings the British had rounded up from villages along the shores of the river. The people were 'stored' here before being sold and shipped off to the New World.
The space was empty, and it was profoundly full. What wasn't in it, what was missing made me weep. Bitterly, like Peter.
Afterwards, still standing on the island in the middle of the river, I questioned a young Christian Gambian friend of mine called Leontine how she felt about where we were standing. She thought for a moment, looked up into the blazing African sky, and asked if she could express her feelings in song.
This Easter Eve, may God bless you all, and I leave you with Leontine:
https://mcusercontent.com/0fcc3ac7f11321a4dfe225d25/files/80301df8-0f2d-40c8-850c-aa313df620a6/Leontine_singing.mp3
Ineffable, uncontainable God,
draw us now towards the empty tomb,
bring us face to face with 'what's not in it'
and the truth: that your Son is not in anything,
but the opposite: everything is in Him.
Breathe
through all the painful, precious gaps in our lives
not closing them, but opening us through them
in the Sabbath stillness of this missng day,
as we grow and grow towards You
in whom nothing is missing.
Amen
---
Tonight Christ Church Cathedral Oxford has organised an online all night Easter Vigil called Rumours of Hope. It starts at 8pm. Follow the link below. Join me – at 4am! – for a reflection on the prophets and foolishness.
https://www.rumoursofhope.co.uk/