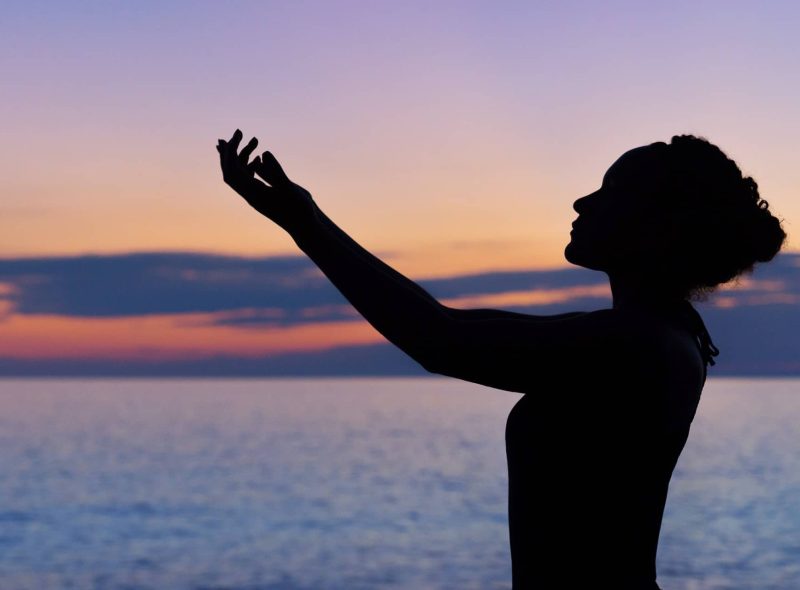 To you all,
It's been hugely rewarding the last couple of years to be part of a team that takes groups of young people to The Gambia in West Africa. Drawn from many different schools across North Wiltshire, the teenage volunteers join the inspirational Thriving Through Venture programme to work on all sorts of collaborations with Gambians their own age, forging links and friendships. (Here's their website: http://ttventure.org/) Several volunteers have come from Marlborough College, and it's been great getting to know them and the College better.
So, this morning our reflection comes from the Rev'd Tim Novis, the senior chaplain at the College and a great champion of the Thriving Through Venture charity.
God bless you all,
Colin
---
Now faith is the assurance of things hoped for, the conviction of things not seen. Indeed, by faith our ancestors received approval. By faith we understand that the worlds were prepared by the word of God, so that what is seen was made from things that are not visible.

By faith Abraham obeyed when he was called to set out for a place that he was to receive as an inheritance; and he set out, not knowing where he was going. By faith he stayed for a time in the land he had been promised, as in a foreign land, living in tents, as did Isaac and Jacob, who were heirs with him of the same promise. For he looked forward to the city that has foundations, whose architect and builder is God.

Hebrews 11:1-3, 8-10
In common with many of you, I'm sure, I wake each morning to the news on BBC Wiltshire. After unpacking the grim headlines, the program attempts to leave us all with something 'positive' to start our day. Recently, it was the story of a mother who had a blank space on her kitchen wall, who magnanimously permitted her school-age child to paint a magnificent rainbow there, to brighten up the room.
I found myself thinking: if I had a blank space on my wall, I'd paint… a gigantic question mark, maybe in the colours of the rainbow.
I've received so many emails recently which have mentioned the 'uncertainty' of our current times. As if we had been living in some kind of age of 'certainty' before coronavirus. Really? Brexit? North Korea? Trump? Certainty – since when?
It's just that now we have new questions, new question marks. What will the economy look like in six months? What will it be like going to school, the pub, church? Will gestures and practices such as shaking hands or receiving Holy Communion be abandoned by necessity?
To assuage our anxiety we crave certainty. And find ourselves stuck as a result in a pattern of dichotomous thinking? Either/Or; Yes/No; On/Off; Black/White; Positive/Negative. Perhaps, instead of opting for one or other of the words on either side, we should embrace the 'forward slash' in between.
Can we train ourselves to be at least content, if not entirely happy, with the 'greyness', the 'maybe' of life?
I'm talking about being courageous enough to practice 'non-certainty.' It is in the realm of the non-certain that we can learn the most profound living truths. And when we combine 'non-certainty' with silence we are left with something even more powerful: simply being present to one another and recognising that the sacred in all of us is never something ultimately to be understood. That mysterious place is where real life is found, and the ground of our being.
When Lear interrogates his youngest daughter, Cordelia, about how much she loves him, she responds with the word: 'nothing.' In his anger, her father the king says, 'Nothing? Nothing will come of nothing. Speak!' Wisely and courageously, Cordelia repeats the same word despite his blustering attempt at bullying her into giving him the certainty he craves: 'Nothing', she says again.
What if we too say 'nothing'? Might the silence that descends have the capacity to truly offer 'something', because we are no longer filling it with our own anxious bluster?
During this uncertain time, and remembering that all times are uncertain, can we turn worry into wonder?
I've found the blank wall… now to get painting that question mark.
Revd. Tim Novis
---
Reading Tim's reflection puts me in mind of all sorts of pieces of music where the silence, an abiding sense of question is left hanging somehow unresolved, a mystery.
In one of his Christmas Sermons, Guerric (c.1070/80 – 1157), the abbot of a Cistercian community at Igny, near Reims, invites us 'to hear what the loving and mysterious silence of the Eternal Word speaks to us.'
So, with Tim and Guerric's words in mind, I settled on a comparatively rare gem to share this morning. A personal favourite.
Because so much of his catalogue remains fantastically popular and very well known, it's easy to overlook the more experimental and less 'showy' areas of David Bowie's work. This haunting piece, The Mysteries, was written as part of the soundtrack for the TV adaptation of Hanif Kureishi's The Buddha of Suburbia. It invites you to hear something in the mysterious silence…
Ineffable, uncontainable God of all mysteries,
grant us the courage to step out of our certainty,
the wisdom to say 'Nothing' to the temptations of the world,
the will to follow your Holy Spirit into the unknown,
and the grace to encounter the living Lord Jesus
in the midst of our 'maybe' lives.
Amen