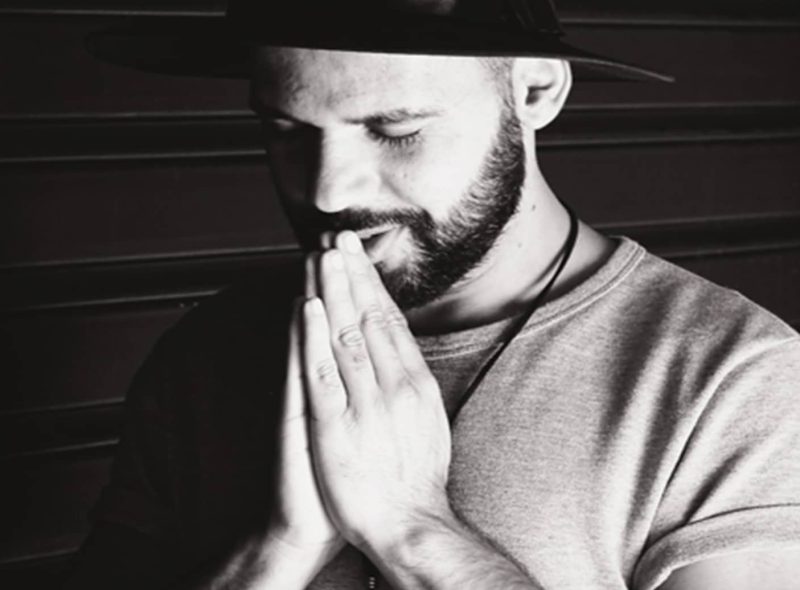 Why is it, do you think – and this is a genuine question – that prisoners are locked up, but we are locked down? Perhaps 'locked up' implies being put away, whereas 'locked down' implies staying put. Whatever the significance of up or down, staying put is not something that comes naturally to some of us. In the normal course of things we're uncomfortable staying anywhere for long; we like to think we're 'going places.'
To illustrate: a curriculum vitae means literally a race of life. When did our lives become races? Stopping and staying put may not look good on a CV, but it could offer us something potentially much more important than a qualification or a positive response from a hiring algorithm (yes, they exist).
To know fully even one field or one land is a lifetime's experience. In the world of poetic experience it is depth that counts, not width. A gap in a hedge, a smooth rock surfacing a narrow lane, a view of a woody meadow, the stream at the junction of four fields – these are as much as a man can fully experience.

Patrick Kavanagh quoted in the Introduction to The Penguin Book of Contemporary Irish Poetry
It's not width, but depth that counts. They say travel broadens the mind. Perhaps we shouldn't be thinking about broadening our minds at all, but deepening them. And the process or practice of deepening our minds involves staying put and paying attention.
The master of the lockdown, the genius of staying put is Marcel Proust. The image at the top of this reflection is from one of his notebooks. Sickly and self-isolated for many years in his Paris apartment, sleeping during the day and working all night, Proust plumbed the depths of his own remembered experience, letting familiar details – a hawthorn hedge coming into blossom, a single phrase in a piece of music, a madeleine, sunlight through stained glass – lead him to a revelation. He found a way to let the details of things hold his attention in such a way that time itself stops, and the past becomes overwhelmingly present.
Proust's novel is rich in the vivid details of things we miss in the rush of our width lives; he offers an immersion, a sinking into the depth of a life through the amassing of details. He literally re-members his life, knitting himself back together through moments of past experience. We don't even have to leave our apartments, our beds, he's saying, or dip cakes into our tea: we only have to look at ourselves, to look inside ourselves.
For it was you who formed my inward parts;
you knit me together in my mother's womb.
I praise you, for I am fearfully and wonderfully made.
Wonderful are your works;
that I know very well.
My frame was not hidden from you,
when I was being made in secret,
intricately woven in the depths of the earth.
Your eyes beheld my unformed substance.
In your book were written
all the days that were formed for me,
when none of them as yet existed.
How weighty to me are your thoughts, O God!
How vast is the sum of them!
I try to count them—they are more than the sand;
I come to the end—I am still with you.

Psalm 139:13-18
This well-known psalm expresses a relatively unexplored idea that forms a constant if subtle refrain throughout the scriptures, both New and Old Testaments: that God does not love something; God loves everything, or better: 'all things'. How wonderful are your works – plural. "Even the hairs of your head are counted." (Luke 12:7) To underline the point:
O Lord, how manifold are your works!
In wisdom you have made them all;
the earth is full of your creatures.
Yonder is the sea, great and wide,
creeping things innumerable are there,
living things both small and great.

Psalm 104:24-25
So, contrary to popular opinion, the Devil is not in the detail; God is. The Devil prefers generalisations and grand plans; he's ruthlessly systematic. God, on the other hand, is in the nitty-gritty, not at the podium but at the point of need. He doesn't even try to see the wood for the trees. Because it's each individual tree that counts, and is counted. God's thoughts, the psalmist suggests, aren't always (or ever?) simple, clear commands or instructions; they are uncountable and everywhere, like sand; God's thoughts get between your toes.
To find God in the nitty-gritty requires us, I think, to be like Proust, like Patrick Kavanagh, like the psalmist, paying deep and careful attention to the details all around us all the time. To see the glory of God in a single hawthorn blossom, a cup running over (Ps 23:5), an owl hunting through the ruins (Ps 102:6).
As I write, the morning outside my window is diamond bright. The following link takes you to a tiny but perfectly formed hymn to the glory of creation in the details of a Diamond Day:
O God, how wonderful are your works!
a blade of grass, an ear of corn, a loving word;
help us turn this narrowing of our lives,
into an exploring of depths,
stillness into reflection,
silence into prayer.
Grant us the wisdom to see life not as a race
but as a matchless gift of grace,
through Jesus Christ our Lord.
Amen