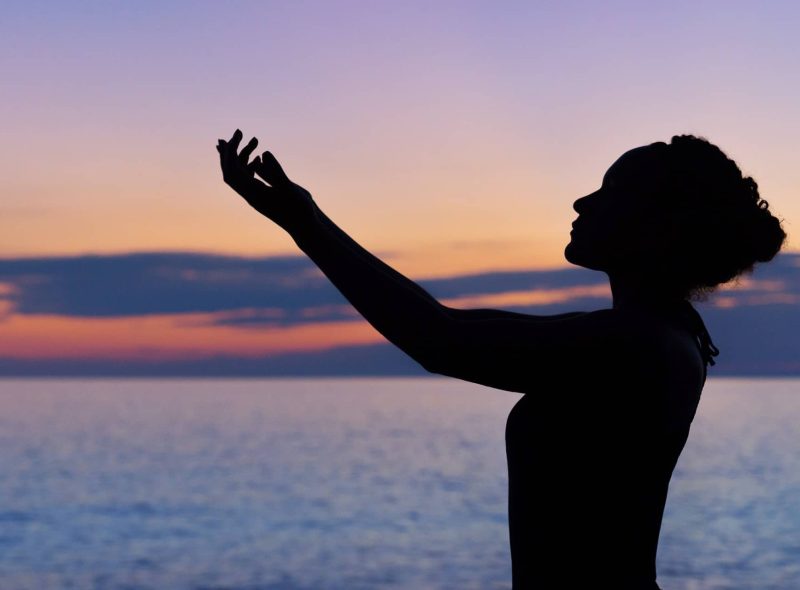 To you all,
In the Pewsey Deanery we're blessed to have a Rural Dean who is also a farmer devoted to the environment and a pioneering advocate for organic and ethical agriculture. In the following reflection, Canon Gerald Osborne marries scripture and theology with his deep knowledge of and love for Creation.
Colin
---
The coronavirus: worldwide pain and suffering caused by a microscopic sub-cellular creature. So, where does something like that fit into God's Creation? Why did God create viruses?
Examine a teaspoon of soil, or your own guts. In both you will find billions of flora, fauna, fungi and yes, viruses as well. Viruses are essential to the health and vitality of both. They are definitely part of God's good creation. Without viruses, bacteria would breed exponentially and both systems come crashing down. Scientists are still discovering the importance of these living ecosystems or biomes to the health of the soil, the health of our own bodies, and how they are closely linked.
So where does disease fit into God's perfect creation?
For a biblical answer, we need to go back to Genesis, the Creation of the world and humanity as represented by Adam and Eve. And then to the Fall. The Bible presents Creation as perfect, and humans, though of creation, are given a higher calling over creation, to care for it.
Part of the goodness of that creation must be balance, harmony and ease; everything, all creatures and ecosystems, in balance and harmony with each other, at ease.
Then came the Fall. It is easy to see the Fall as a breaking of our relationship with God, but it is also a breaking of our relationship with Creation. From harmony, balance and ease come disharmony, unbalance, and disease.
Of all the theories about the origin of Covid-19, the most coherent traces it to the so called wet or live markets of Wuhan. Scientists have tracked the virus back to bats whence it migrated to humans probably via the pangolin, a scaly mammal and the most trafficked of all wild animals. (It would most likely have been an imported, African pangolin; the Asian pangolin has been hunted to near extinction.) But for the market in Wuhan, this bat would never normally have met that pangolin. In the wet markets, packed into cages on top of each other, transmission would have been easy.
And if we are tempted to condemn the Chinese, 'let those without sin cast the first stone.' (John 8.7). For the source of the virus and its subsequent transmission are emblematic of a culpability in which we all share: our dire mistreatment of the natural world.
As Christians, the message of Easter gives us hope: we can repent, turn to God, renew our ways, and we will be restored. And there are many hopeful signs of that repentance already underway, the climate crisis fuelling a new sense of political urgency and genuine action, given voice by people like David Attenborough and Greta Thunberg. The care and consideration we are all now taking for the natural world is heartening.
While the central message of the Cross and Resurrection is our restored relationship with God after the Fall, there are hints in the New Testament of a restored relationship with Creation too.
The Son is the image of the invisible God, the firstborn over all creation. For in him all things were created: things in heaven and on earth, visible and invisible, whether thrones or powers or rulers or authorities; all things have been created through him and for him […] For God was pleased to have all his fullness dwell in him, and through him to reconcile to himself all things, whether things on earth or things in heaven, by making peace through his blood, shed on the cross.

Colossians 1.15-16, 19-20
All things have been reconciled to him by his death on the Cross. All things.
And if this sounds like pious theological musing, go back to that teaspoonful of soil for a moment. There is evidence that within that soil lies part of the solution to the climate emergency. The huge variety of organisms, each playing its part, such as the methane-consuming methanotrophs consuming one the deadliest greenhouse gasses directly. And the way the soil and the plants that grow in it interact with one another: the plants photosynthesising carbon dioxide and exuding the resultant sugars through their roots to feed the soil biome. Scientists now argue that species-rich animal-grazed pasture is one of the best carbon sinks on the planet.
Looking at viruses in this light, not just as a cause of disease but in the context of nature's complex biomes we see it not only as part of God's perfect creation, but, maybe, part of the solution to our climate crisis, our environmental disease. And behind it all we have the Christian hope that if we truly repent, reclaiming that higher, sacred calling of stewardship, and aiming for harmony in all we do in Creation, a catastrophe can be averted.
In the meantime, let us remember that other lesson from the Cross: that God does not stand aloof from us in all our folly. He is suffering with the world in all the pain this pandemic is bringing, and will uphold us all the way through.
Canon Gerald Osborne
---
You have to admit, the image of the coronavirus molecule has a saturated, psychedelic beauty. It reminds me vaguely of certain album covers from my youth, many of which were designed by Vaughan Oliver who died in December last year. Oliver was the genius behind the distinctive visual style of record label 4AD. His beautiful sleeves encased some of my favourite records of the 80s and 90s. Here's a song from one of those records – perfect listening as a tide of bluebells begins to lift through the woods and forests again. This is Blue Bell Knoll by The Cocteau Twins:
A Collect for Creation:
Creator God,
in your hand is the life of all living things.
You gave us dominion, we assumed domination;
you gave us paradise, we chose desolation.
By our sin we have fallen,
by your grace help us restore what we have despoiled,
bind up what we have broken,
wash clean what we have corrupted:
to your glory, and our redemption,
through Jesus Christ our Lord,
who is alive and reigns with you,
in the unity of the Holy Spirit,
one God now and forever.
Amen