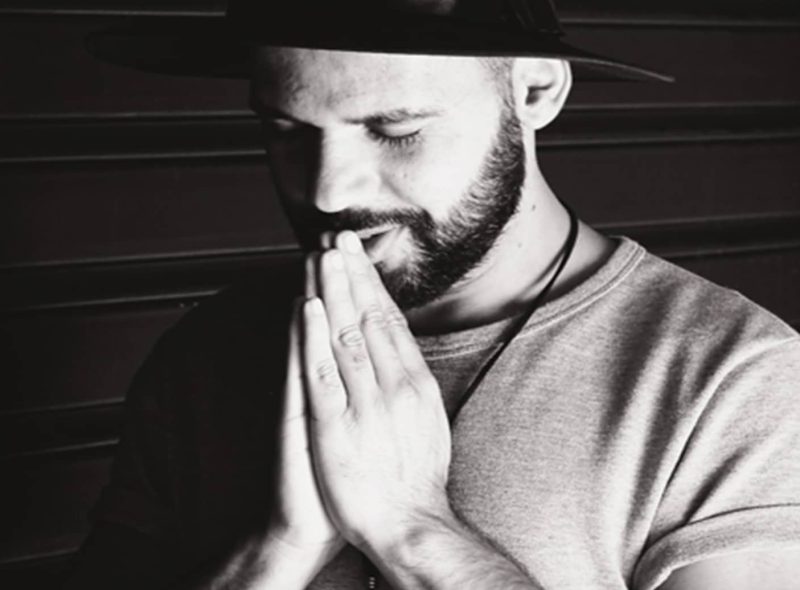 Sisters and Brothers,
In an earlier reflection I said I wanted to think about how we inherit our faith, or our lack of it. But can that be right? Surely we don't inherit faith at all? Shouldn't our faith come to us in a Paul/Saul-style conversion experience on our own personal road to Damascus? Surely our faith must be ours, not handed down to us like a family heirloom, or granny's blue eyes?
I might have inherited my grandmother's blue eyes, or the family nose – but they're my eyes, it's my nose. All the more so because I know where they've come from. Actually, I think a long-established, rooted, inherited faith might be just what we're looking for at the moment.
(I'm talking here about how we inherit religious faith, but of course atheism is just as heritable, just as hand-me-down. Our political convictions and personal tastes all have, I think, deeper, older sources than we sometimes like to think.)
At times of crisis we naturally turn to what makes us feel safe and secure; we yearn for warm, pebble-smooth familiarity. The groundbreaking, the fresh, the original can suddenly seem shallow, ephemeral, and thin.
On social media at the moment, people are asking friends to share their top ten favourite albums, the films and books that have influenced them, photographs of themselves as children or as teenagers. We turn instinctively to the familiar, the time-honoured, the classic. And we turn too, as though it were in our genes, to the Book of Common Prayer. Even if we can't go inside them, our churches sit like magnetic north in the middle of our villages and towns.
And I think we should embrace this idea of inheritance. Of course, I recognise there's an opposing view. Something that's inherited, handed down smacks of compulsion, indoctrination, or thoughtless, empty habit. This is W.H. Vanstone in 1977:
The Church is an activity and product of freedom. We must exclude from the Church everything which, though 'religious' in form, is not the activity or product of freedom.

W.H. Vanstone, Love's Endeavour, Love's Expense
Vanstone's strict 'must exclude' is clearly a curtailment of the very freedom for which he's trying to advocate! Aside from this unclever muddle, Vanstone's argument for radical freedom is also profoundly unscriptural:
So then, brethren, stand firm and hold to the traditions which you were taught.

2 Thessalonians 2:15; see also 2 Thessalonians 3:6
And Paul's injunction to stand within the traditions we've inherited and learned is only a wise echo of what we hear in the Psalms over and over again. In Psalm 78, for example, the Lord commands our ancestors to teach their children so that the next generation might know of God's deeds, might, and wonders. 'Rise up and tell them to your children, so they should set their hope in God.' (Psalm 78:5-7; see also Psalm 22:30-31)
A hand-me-down faith can easily become, as Vanstone recognises, atavistic and dry, an enforced set of rote rituals. But it needn't. We can be as free and faithful in the traditions we inherit as we are in the expressions of worship and religious life we like to think of as freely chosen by us, as new or fresh or innovative. In fact, of course, the idea that anything is really new or fresh is itself unscriptural: 'There's nothing new under the sun.' (Ecclesiastes 1:9)
At my son, Joseph's confirmation (a ritual that encodes and passes on the doctrines and traditions of our faith), my parents gave him my grandfather's bible. Tucked into the pages of Joseph's great-grandfather's bible are prayer cards, orders of service from funerals and baptisms, dried flowers, palm crosses, all gathered over several generations. It is an embodiment of that precious plumb line of faith dropping down and rising up through centuries of Church, parish, family history. Questions of freedom or constraint or freshness do not arise, or shouldn't.
But also between the pages of this bible is a letter to my grandfather written by his mother from her deathbed. She writes to tell him he's been a wonderful, 'dearest son.'
Thank you for all your love to me. I feel I shall always be near you, and remember the veil between us is very thin – and we shall meet again.
My great-grandmother's deep and strong and moving faith is not really the subject of this reflection; it's the faith of her loving son who kept that letter in his bible, who leaves that bible to his son who then gives it to my son at his confirmation. To me, this idea of handing on our faith, of that faith being given by the grace of God not in miraculous moments, but in time, long stretches of family time, parish time, is a way of linking the past with the future, and us with eternity. The veil is thin.
A coda: in fact, I don't deserve to inherit anything. And I'll tell you why. I've been a total pain to live with the last few weeks as I've struggled in the face of limited competence and limited bandwidth to master Dropbox, Mailchimp, Zoom and so on. We've had some failures, we've had some successes, we've had a lot of swearing. I'll be honest: I've been a trouble to my household and…
Those who trouble their households will inherit the wind.

Proverbs 11:29
Disinherited, but full of love for you all in Christ,
Colin
And you can't say that I didn't learn from you:
God is the answer
This is Pushkin by Will Oldham (recording as Palace Brothers) a relatively recent song, but haunted, beautifully, by its inheritance.
Eternal God,
we pray as heirs of the promise of the Spirit of Peace;
fulfil your promise now, and grant us your peace.
At this time of suffering and anxiety,
help us draw strength from our roots:
our roots in the faith of our forefathers and mothers,
roots in the hope of your promise through your Son our Lord,
and roots in love.
For those who live in love live in You,
and You in them: the veil is very thin.
We come with questions;
you are the answer.
Amen.