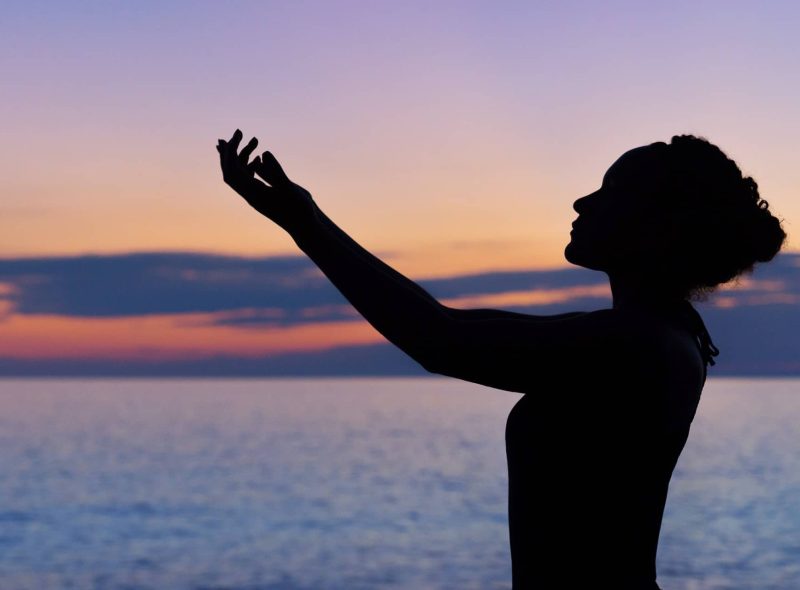 To you all,
Welcome to week six of lockdown. It's not easy, is it? There's something relentless and dispiriting in the shrinking of our lives. But as Anne Mantle points out in the reflection below, there is also an opportunity here, a chance – as in Lent or Ramadan – to draw closer to God, to let God draw closer to us, to find prayerful ways of living and working for God in the world.
God bless you all. We journey on…
And now, here's Anne.
---
Some years ago my husband gave me a card with a picture of someone doing a cartwheel on a sandy shoreline. It was an image full of freedom and joy. Inside the card, the words said 'be content in all circumstances.'
When I was young, I wasn't very athletic; it took all my concentration and several practices to achieve even a lopsided cartwheel. I no longer have the card, but it left a lasting impression, reminding me to be free to enjoy the moment, not to be always looking forward to something else. During these times, I am finding this image of simple pleasure a helpful reminder to enjoy the moment, to register the significance of each moment.
In the gospels, Jesus gives many examples of living in the moment, focusing absolutely on the person or situation in front of Him. Think of the woman in the crowd who has for years suffered from bleeding. (Luke 8:43-48; Mark 5:25-34) Jesus is making his way towards Jairus's house, but he stops, takes pity on this woman in the midst of everything else that's going on around him, talks to her, heals her. Only then does he move on to Jairus and his daughter whom Jesus has been called to heal. God has his own timing.
Or Mary and Martha, a story which shows how we need to take time to be still, to listen and be patient enough to hear God.
Focusing on the moment can bring contentment. This is from Paul's letter to the Philippians, chapter 4:11-14
I am not saying this because I am in need, for I have learned to be content whatever the circumstances. I know what it is to be in need, and I know what it is to have plenty. I have learned the secret of being content in any and every situation, whether well fed or hungry, whether living in plenty or in want. I can do all this through him who gives me strength. In any case, it was kind of you to share in my distress.

Philippians 4:11-14
Paul found contentment in all circumstances because he had a purpose: following and serving the living God. For Paul, it is God who gives him strength in any and every situation. A continual focus on God – through prayer, through reading, through music – can give us inner peace and contentment.
Although Paul points to God as satisfying his bodily, mental and spiritual needs, at the end of his letter to the Philippians, he appreciates also the support and encouragement of others: a helpful and moving reminder of the value of sharing and relationship.
This sense of living in the moment, of working always in God and for God is captured in the hymn 'Teach me, my God and King', which is based on the poem 'The Elixir' by George Herbert
Teach me, my God and King,
In all things thee to see,
And what I do in anything,
To do it as for thee:
A man that looks on glasse,
On it may stay his eye;
Or if he pleaseth, through it passe,
And then the heav'n espie.
All may of thee partake:
Nothing can be so mean,
Which with his tincture (for thy sake)
Will not grow bright and clean.
A servant with this clause
Makes drudgerie divine:
Who sweeps a room, as for thy laws,
Makes that and th' action fine.
This is the famous stone
That turneth all to gold:
For that which God doth touch and own
Cannot for lesse be told.
The Elixir here is the 'for thy sake' and 'for thy laws.' It turns any action into gold. Through Jesus' transforming love and God's grace, we are able to offer even the most mundane of actions to God, and thereby catch glimpses of heaven here on earth.
As we meditate on God's love, as we seek out God's purposes for us in our daily lives, we grow mindful that we live and act through the Holy Spirit, our counsellor and sustainer. When we act in the Holy Spirit, our hearts are transformed and our thoughts and actions are in tune with God. Whether we are sweeping the floor, doing the washing-up, responding to an irksome email or doing the equivalent of a wobbly cartwheel, we can – by means of a prayerful 'for thy sake' – be blessed.
Pray in the Spirit at all times in every prayer and supplication. To that end keep alert and always keep on praying for all the saints.

Ephesians 6:18
Anne Mantle
---
To spend the day digging a goldfish in a bowl, a bird on a branch, a buzzing bee, a baby on your knee – finding love and joy and contentment in these moments, fragments of creation. This is Roy Harper's tender, lilting meditation on encounters with small things…
And Anne's choice of prayer is a chorus from one of her favourite hymns:
Spirit of the living God fall afresh on me
Spirit of the living God fall afresh on me
Melt me, mould me
Fill me, use me
Spirit of the living God, fall afresh on me,
Amen