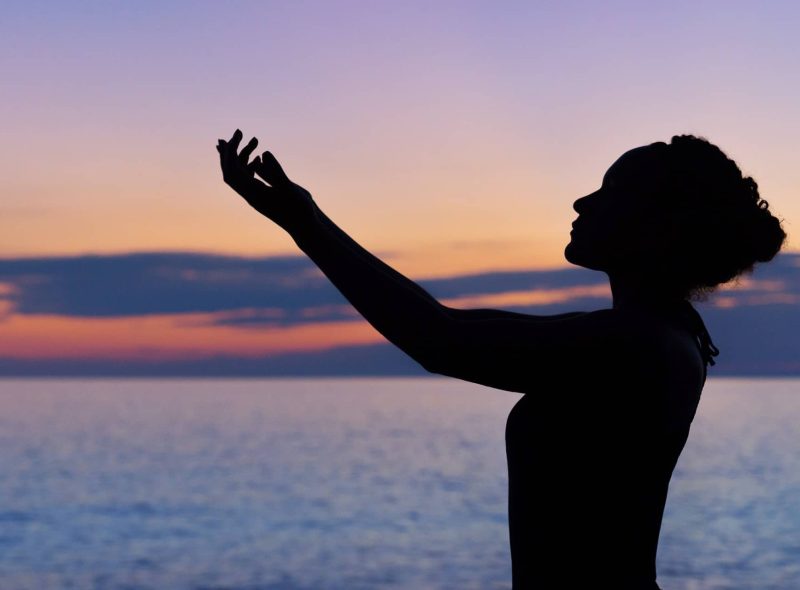 The room where I'm writing – and I'm writing early this morning – is heavily, almost overpoweringly scented with lilac. Sprays of pink and purple and white in a jug on the table beside me. For the first time in weeks, it's raining and everything is reviving. After the heat of the last few days, the sound of water dripping from a broken gutter and the draughts of cold air from a window left open upstairs are refreshing, welcome.
Brother Lawrence cropped up early in these reflections, as he cropped up early in my life. I have a copy of his book The Practice of the Presence of God given me by my grandmother on my confirmation. Brother Lawrence is part of my inheritance; I've talked about inheritance too. It's true to say, much of what I've been trying to express in these reflections is borrowed or inherited from this humble, gentle lay brother working in the gardens and kitchens of a monastery in seventeenth century Alsace. I've talked about heroes too. Brother Lawrence is a hero of mine.
The majority of The Practice of the Presence of God comprises letters by Lawrence to various correspondents who have written him asking for spiritual guidance and advice. But prefixed to the letters are transcripts of conversations between Lawrence and an unnamed interlocutor. The first conversation begins like this:
In the winter, seeing a tree stripped of its leaves, and considering that within a little time the leaves would be renewed, and after that the flowers and fruit appear, [Brother Lawrence] received a high view of the providence and power of GOD, which has never since been effaced from his soul.

from The Practice of the Presence of God by Brother Lawrence
Easy to have a high view of the providence and power of God this spring. There's a stand of beeches on a favourite walk of mine, high on the downs. I often say Morning Prayer up there. The path leading to the spot is overgrown with hazels and brambles and holly, and then it opens out suddenly. It's like entering a cathedral: the grey shafts of the beeches, the vaulting, iridescent, jade. This spring it has been almost agonisingly beautiful.
As we rejoice in the gift of this new day…
Each spring – spring itself – seems to demand an explanation. And a thanksgiving. Perhaps in the form of these lines from Psalm 16:
The boundary lines have fallen for me in pleasant places;
I have a goodly heritage

Psalm 16:6
But Brother Lawrence's high view of the providence and power of God doesn't in fact derive from the beauty or pleasantness of creation in spring, but its startling abundance. How could you possibly have guessed three months ago that those bare winter branches would now be bowing under the weight of blossom, bursting into vivid green leaf? Most remarkable of all, it seems to me, are the candles on a horse chestnut tree. If you get a chance – on a dog walk, or run or bike ride – stop and go up close for a proper look. It's not their beauty, actually, that strikes you. Almost the opposite. They're like those exotic Venetian glass chandeliers: too much, over the top; dandy and disreputable cousins to the lilac blooms in front of me now.
How are we to respond to the sheer profligacy of creation? Going back to yesterday's reflection, we could try to understand creation in two ways: by taking it to bits, testing it, examining it under the cold lamp of reason. Horse chestnut panicles have an evolutionarily established function, are a genetically determined expression of the organism's life cycle; they have a place in our taxonomy, an explanation. Or we could understand by standing under, standing under the candling tree, and just looking up in wonder. The buzz of bees in the sunshine, the feel of rain on our faces, the dripping in the leaves.
Both forms of understanding are vital and valid. Yet, perhaps inevitably, these different understandings have histrorically failed to come to 'an understandng', have seen themselves as mutually exclusive. Keats famously draws up the battle lines in his poem Lamia, written in 1819:
Do not all charms fly
At the mere touch of cold philosophy?
There was an awful rainbow once in heaven:
We know her woof, her texture; she is given
In the dull catalogue of common things.
Philosophy will clip an Angel's wings,
Conquer all mysteries by rule and line,
Empty the haunted air, and gnomed mine—
Unweave a rainbow…

from Lamia by John Keats
Keats's cold philosophy is what I yesterday called overstanding: it assumes (impossibly) a conquering positon outside nature, outside creation. Without warrant, it claims transcendence and brings its impressive capacity for reason to bear on all before it, failing in the process to see itself in the mix, in the swim of things. It will clip an angel's wings, unweave a rainbow and offer the results as… answers.
Bishop and theologian, Gregory of Nyssa (c.335-c.395), in his controversies with Eunomius, an anti-Christian 'cold philosopher' of the old school, describes the difference between their positions beautifully. Eunomius is like a child, he says, who would like to grab hold of a ray of the sun. He wants to know rather than adore.
If you get a chance in the next few days, stand, like Brother Lawrence, under a beech tree coming into leaf and look up, stop to study a horse chestnut candle, breathe deeply the scent of lilacs. And adore.
Never let that wonder and adoration be effaced from your soul.
As we rejoice in the gift of this new day,
so may the light of your presence, O God,
set our hearts on fire with with love for you;
now and forever.
Amen
Spring as overpowering, wild, uncontainable exuberance. Is this the most exciting piece of music ever?
God of all creation,
for the exuberance of spring,
this quickening in all green things:
its beauty, its prodigality and promise,
we give you thanks and praise.
In the renewing of the world around us,
call us into that life that is the light of all people:
your eternal Word in whom all things were made,
even Jesus Christ our Lord.
Amen