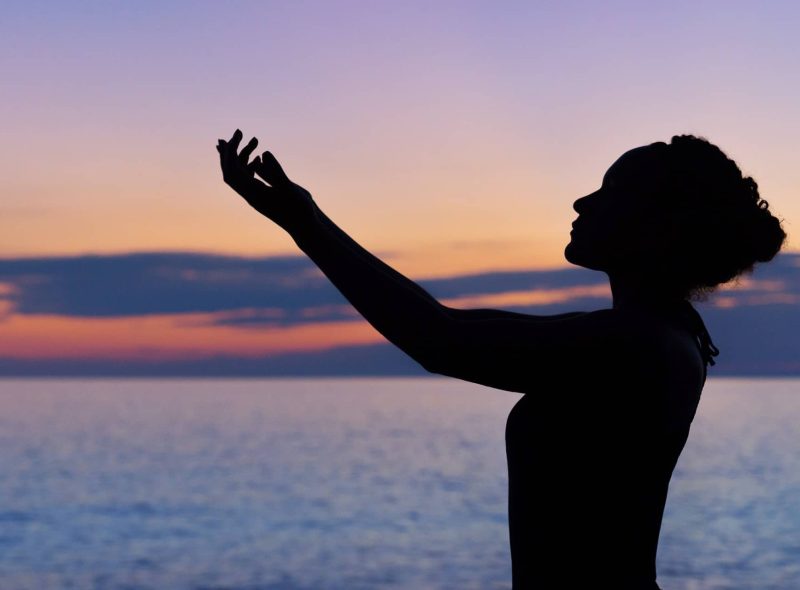 Muriel's grave is covered with wild flowers. The past weeks I've seen tides of snowdrops, crocuses, primroses, forget-me-nots all rise and fall across where she lies in the graveyard. And now cow parsley drifts between her and the sun-warmed church wall.
I love that speech of Oberon's that begins:
I know a bank where the wild thyme blows,
Where oxlips and the nodding violet grows,
Quite over-canopied with luscious woodbine,
With sweet musk-roses and with eglantine…

A Midsummer Night's Dream, Act 2, Sc.1
I think it's the 'I know' at the start that gives the speech a sort of secret shape: I know, but you don't. And you're left feeling, Oberon's not going to share his information with the rest of us. We'll never find the way to this bank of wild flowers. Oberon is a gnostic fairy.
In John's gospel Jesus warns his disciples a time is coming when he must leave them. 'But do not let your hearts be troubled,' he reassures, promising he goes to prepare a place for them. Unlike Oberon, Jesus stresses the whereabouts of this place are not a secret; in fact –
You know the way to the place where I am going.

John 14:4
Not 'I know', but 'You know.' But do we? And here Thomas comes to our aid. You can imagine him glancing at the other disciples for help, a few baffled shrugs. And then, clearing his throat: 'Err, actually…'
Lord, we do not know where you are going. How can we know the way?

John 14:5
We'll come to Jesus' reply in a moment, but I want to stay with Thomas for a bit longer. Because it's his simple use of the word 'we' in the question that I find so comforting, so moving.
As a society, we've had to rethink completely how to be 'we' over the last few weeks. Isolated in our homes, unable properly to assemble as communities, meet as families, or worship as congregations, we've looked out for one another on the telephone, by email, by social media, and by post. When my wife was ill with the virus, a dear friend, Sister Mary, knitted a woollen shawl and sent it to her. Unlooked for kindnesses like this have become vital in all our lives.
Paradoxically, in lockdown and having to abide by social distancing rules, the 'we' has grown more important than ever, more urgent for being, in part, impossible. We can't do things together; where does that leave us?
Gestures of 'we' are everywhere. Children in our communities are writing letters to residents in care homes, many are baking cakes and delivering them to carers and nurses. Local foodbanks and support networks are popping up everywhere; we are more vigilant in seeking out those on our streets and in our villages who are vulnerable, lonely. Or listen to the applause on Thursday evenings for those who are working so hard and so bravely on our behalf.
But deeper still, there's a widespread, growing realisation, I think, that some of the norms and values of pre-lockdown society were profoundly alienating and estranging in themselves, even before coronavirus came along. Our schools – forced to relegate fostering curiosity and fellowship and learning in favour of drilling our young people to be economic units in an ultra competitive job market; our care homes and local hospitals – hived off and forgotten and under-funded. Our sports and arts – increasingly driven by lucrative TV rights, sponsorship deals and financial concerns. Caring for our elderly and rearing our young – viewed as marginal and inconsequential activities, economically insignificant.
We need to learn how to be 'we' in a different way. It's this Way Jesus refers to in his profoundly radical answer to Thomas:
I am the way, the truth and the life.

John 14:6
The way is open, the truth is universal, and the life is everywhere. None of these things could ever be mine or yours or theirs. There's no competition to gain entry to the way, no barrier to the truth, no restrictions to the life. These can only ever be ours. Jesus lived and died for us.
For God so loved the world that he gave his only Son, so that everyone who believes in him may not perish but may have eternal life.

John 3:16
We are members of that one body, every one of us, loved not according to our merits but according to the outpouring of an unconditional Love that sends an only Son to show us the way, reveal the truth and give us life.
Muriel loved wild flowers; she died a little less than a year ago, and her funeral – in one of the biggest churches in the area – was packed. So many of us are having to say goodbye to loved ones in very different circumstances. Agony in agony.
For the time being, we may not be able to assemble, but we are always gathered. Say the Lord's Prayer. Familiarity sometimes leads us to forget the power of the words we use, particularly busy little words, like 'we.' The Lord's Prayer begins with 'Our' and is full of 'us' and 'we' all the way through. There is no 'I' or 'me' or 'you.'
If you know a bank where wild flowers grow, tell everyone.
---
Muriel's husband, Alan loves Germany and travels there often. He's particularly fond of German Romantic art and the music of the Lutheran church, Bach pre-eminently.
I've chosen a piece of German music today in Alan's honour. Hosianna Mantra is from Popol Vuh's third album released in 1970. Popul Vuh were really the first of the great Krautrock innovators, blending new electronics with traditional instrumentation and classical forms. They went on to score several wonderful film soundtracks for Werner Herzog. On this third album, they began to explore overtly religious themes. Hosianna Mantra combines Amen with Om, and repeats the line: Zum Sohn Davids, to the Son of David, perhaps echoing Bach's Cantata BWV 23, Du wahrer Gott und Davids Sohn.
Heavenly Father,
the Beginning and the End of the Way,
Ground of all Truth, Source of all Life,
gather us together as one,
in the love of your Son,
our Lord Jesus Christ
who came to show us the Way,
reveal the Truth,
and open the gate to eternal Life.
Amen