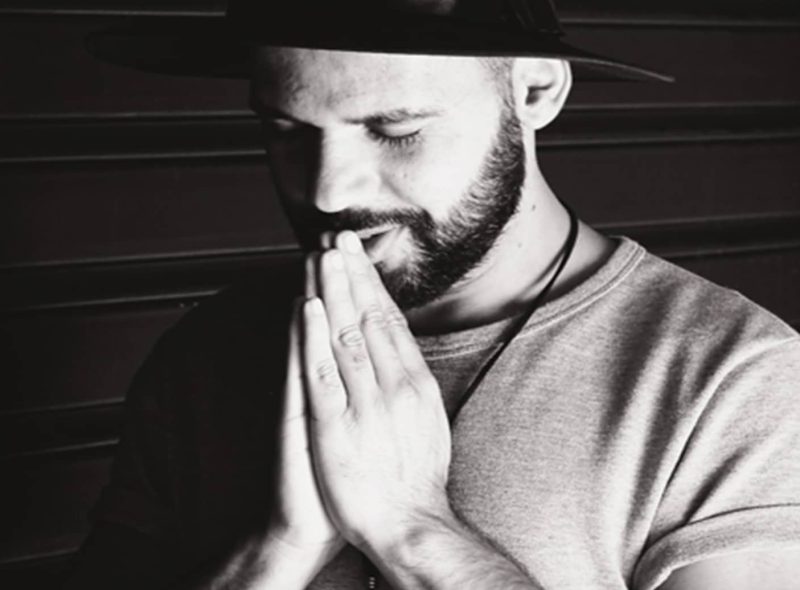 Click-click. Pause. Click-click-click.
I'm in church saying Morning Prayer. First time I've been inside the building for weeks; air damp, floor crunchy in places with bat droppings. But the sun is in the stained glass, smearing golds and blues and reds on the walls, gloriously.
Click-click-click.
What is that? Emerging into the light, I see a song thrush on the church wall with a snail in her beak. Determinedly tapping the snail against the brick, doing her best to gain entry, to extract the tasty escargoo inside.
Click-click-click.
I can't help feeling sorry for the snail. He's done his best to protect himself from the world, to hide himself inside. He's organically self-isolated. Locked down by nature, opened up by force – a vulnerable, hidden life.
Last summer, I took a group of British teenagers to The Gambia in West Africa. While we were out there, we worked with a group of young Gambians. Our aim was to devise, rehearse and present a performance on the subject of identity. Underneath our white skins and black skins and our hard cultural shells, who are we inside? Who are we when we're unhidden?
When Samuel is sent by God to Bethlehem in order to anoint a replacement for Saul as King of Israel, he is first presented with Eliab, son of Jesse. Surely, it's him, a fine, upstanding young man? But God says:
Do not look on his appearance or on the height of his stature, because I have rejected him. For the Lord sees not as man sees: man looks on the outward appearance, but the Lord looks on the heart.

1 Samuel 16:7
God doesn't need to crack the shell in order to see the person inside. He looks on the heart.
In The Gambia, we used music, tribal dance, song, and folk tales to try to see behind the scrim of our cultural inheritances and borrowings. The British teenagers told a story from Scotland. And I'm indebted to my dear friend, Father Gary Collins for introducing it to me.
The story goes like this: a Selkie resembles a seal, but it can peel off its skin, and underneath it's a beautiful woman, or a handsome man. Coming ashore in a hidden bay one summer's day, a Selkie takes off her seal skin and dances on the beach in the sun. A man spies her, wants her, steals her seal skin and hides it away.
The man and the Selkie woman marry, have children, and remain together many years. A faithful wife and a devoted mother, she is sometimes filled with a longing for the sea.
One day her children find an old trunk. At the bottom of the trunk is a skin. Not knowing what it is, the children show the skin to their mother. Recognising her seal-skin, she takes it to the seashore, and disappears into the sea.
The Selkie made her place in the world, but something called to her. Her true self. The self God sees, the self inside the shell, the self behind the mask.
We are all Selkies, hiding ourselves, hiding from ourselves; we grow shells. The Greek word for person is prosopon. It means 'before the face.' In Latin, persona literally means 'that through which sound passes.' To both the Greeks and the Romans, a person is a mask, specifically a mask used in theatre – to project a character and a voice. Personhood is performed. But the self, my essence – is that which lies behind the mask, hidden. Seen only by God.
In a way, this is exactly what the young people discovered in The Gambia. We explored tribal identities: Mandinka, Fula, Karoninka, Wolof, and so on. And the British proved just as tribal, though in different ways: nations, class, background, cultural choice. We asked difficult questions: are gender roles masks? Do we put masks on each other as well as on ourselves?
We rehearsed through the rainy season; but the rains didn't come. We staged the performance in the middle of the village. As we set up, we were surrounded by noisy, inquisitive children. We ran electricity cables from the nearby NGO offices; our lighting was lethal, our sound deafening.
As night began to fall, and the performance started, we were interrupted by traffic, by Friday prayers, by last minute nerves. And then the weather broke: a torrential, biblical deluge.
In a minute the street was mud, the lighting fused, and everyone was drenched.
We'd worked so hard, for so long, and for what? Standing in the middle of the street in the rain, I was despondent; felt like crying.
Do not be conformed to this world, but be transformed by the renewal of your mind, that by testing you may discern what is the will of God, what is good and acceptable and perfect.

Romans 12:2
I had been tested; my shell had been cracked open: that hard and hard-won shell I'd assumed, of responsibility, training and organisation, my wanting everything to go as planned, as contracted, to be a success. My need to get it right, to deserve praise. As though my identity depended on it.
But it wasn't what God wanted or needed.
Glum, I looked up. The sound crew had set up their stack of amps in the porch of the NGO office. And they were blasting out Afrobeats, R&B. Everyone was happy, exhilarated, laughing, joyful, singing and dancing in the rain.
My concept of 'perfect' wasn't what mattered; they were perfect in God's sight.
Our deep identity is not performed, not learned, not lived up to, just lived, and lived in the love of God.
Something clicked.
---
For many years Sir Peter Maxwell Davies lived in the Orkneys, on Hoy at Rackwick Bay. It's a lonely, windswept place, the sort of spot you could imagine a Selkie emerging from the sea to dance on the sand. And, in fact, Maxwell Davies composed a charming musical theatre piece for children called A Selkie Tale. (I know the original Selkie – and so do some of you; I'm saying no more.)
But this is Maxwell Davies's Farewell to Stromness – totally open, shell-less in its simplicity, one of the most beautiful pieces of music I know.
God,
all knowing,
we have created masks for ourselves:
look on our hearts
and conform us to your Kingdom.
God,
all giving,
we have created masks for ourselves:
test our hearts
and renew us in your Image.
God,
all loving,
we have created masks for ourselves:
fill our hearts
and transform us by your Word.
Amen