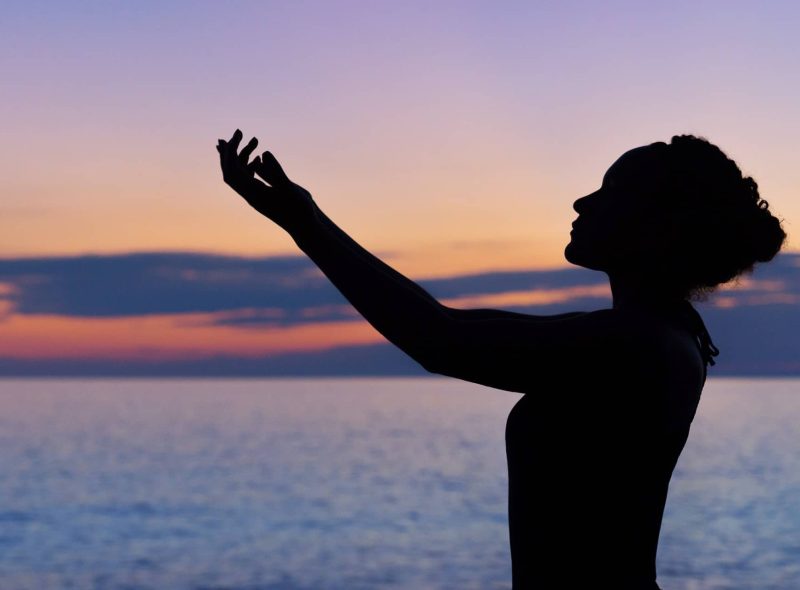 To you all,
Our Sunday services on Zoom are like digital crowds. When the crowd expands, it spills over onto another 'page' and then another and another, like a party into different rooms of the same house. It's hard to pick out faces in the crowd, just like real crowds. I think it's this sense of jostling and mixing and chaos that make the Zoom services so moving.
Which is why I'm grateful to Canon Gerald Osborne for this timely reflection… on crowds.
God bless you all,
Colin
---
A few years ago we went to a performance of St John's Passion, conducted by the then Bishop of Salisbury, David Stancliffe. As we watched, my eyes fell on the chorus; among the basses was the spitting image of Rowan Williams, Archbishop of Canterbury at the time. It gradually dawned on me, it was the Archbishop.
On another occasion, waiting in an airport departure lounge, there were Jeremy Paxman and Max Hastings. Another time, having dinner with friends at a restaurant, in walked Jeremy Corbyn. We all have stories of brushes with celebrities.
But imagine if we had no photographs, no newspapers, television, or other media. How many celebrities would we have?
What struck a friend recently, as we read Mark's Gospel together, were the crowds following Jesus. Right from the start of Mark, we see Jesus' fame increasing. The first time he enters a synagogue:
The people were all so amazed that they asked each other, 'What is this? A new teaching – and with authority! He even gives orders to impure spirits and they obey him.' News about him spread quickly over the whole region of Galilee.

Mark 1.27-28
A little later:
When they heard all he was doing, many people came to him from Judea, Jerusalem, Idumea, and the regions across the Jordan and around Tyre and Sidon. Because of the crowd he told his disciples to have a small boat ready for him, to keep the people from crowding him.

Mark 3.8-9
He steps out of the boat and people immediately recognise him, in an era long before photographs:
When they had crossed over, they landed at Gennesaret and anchored there. As soon as they got out of the boat, people recognised Jesus. They ran throughout that whole region and carried those who were ill on mats to wherever they heard he was. And wherever he went – into villages, towns or countryside – they placed those who were ill in the market-places. They begged him to let them touch even the edge of his cloak, and all who touched it were healed.

Mark 6:53-end
And there are times when Jesus deliberately needs to be away from the crowds:
They left that place and passed through Galilee. Jesus did not want anyone to know where they were, because he was teaching his disciples.

Mark 9.30-31
He goes into gentile territory in order to find solitude, but even there he's recognised by a foreigner:
He could not keep his presence secret. In fact, as soon as she heard about him, a woman whose little daughter was possessed by an impure spirit came and fell at his feet. The woman was a Greek, born in Syrian Phoenicia.

Mark 7.24-26
What is it about this itinerant preacher and carpenter that drew all these people to him in an age before photographs and news networks? To meditate on this gives us a sense of the charisma of Jesus. It points too to his authority and the radical nature of his teaching. He gave hope and liberation in a way that other teachers of the time failed to do.
Crowds are important; they are one of the losses of lockdown. Crowds excite us, encourage us, inspire us.
We all go through barren patches, weighed down by life, overwhelmed by the mystery of faith. And at those times, it's in crowds I find the help, the strength to keep going. Faith is not a solitary thing.
There are three dimensions to these crowds. First there is time. Think of 'that great cloud of witnesses' (Hebrews 12:1), believers through the ages. Saints and martyrs, the countless people for whom faith has been their motivation, many through persecution and death. I draw inspiration too from those who inspired me personally in my walk with the Lord: my godparents, wonderful Hugh Chetwynd-Talbot, my mother, and my father who died when I was eighteen months old, but that is another story. There are many more.
And there is breadth. We look at the worldwide church, growing globally, often most rapidly in the teeth of persecution. What is it about their faith, about their relationship with Jesus that keeps them going? For a sense of this breadth, watch 'The UK Blessing' here:
Seen now by over 1.8 million people, it's a wonderful example of 'lockdown' worship, bringing together sixty-five or so churches, across the country and across denominations, diverse and yet united in following Jesus and in worship and praise of the one true God.
But, perhaps most importantly, is the third dimension: our friends in faith, each with their own stories, struggles, hopes and joys, each with their own walk with the Lord. Sometimes it is the strength of their faith, but often it's their vulnerability that inspires. This is what is missing at the moment; and even without lockdown, our friends can all too easily be squeezed out of our busy lives. But I am always eager for and encouraged by the mutual prayer and witness of Christian friends and colleagues.
Thousands of people followed Jesus when he preached on earth, countless millions in the ages since, and billions are following him now.
We are not alone.
Canon Gerald Osborne
---
I always find this well-known chorus from Verdi's Nabucco deeply moving because of the yearning it expresses. The Hebrew Slaves, a crowd, drawing together in exile, in yearning, and in shared faith.
Heavenly Father,
come, meet us
in the crowd,
in the voice
of a saviour
calling us
in the midst of our lives, in adversity and in joy,
in the barren places and in the fullness
in love, and in loss
in scripture,
in worship,
sacrament;
in our hearts
in our homes;
above all, Lord,
meet us in your Son,
our Lord Jesus Christ
Amen