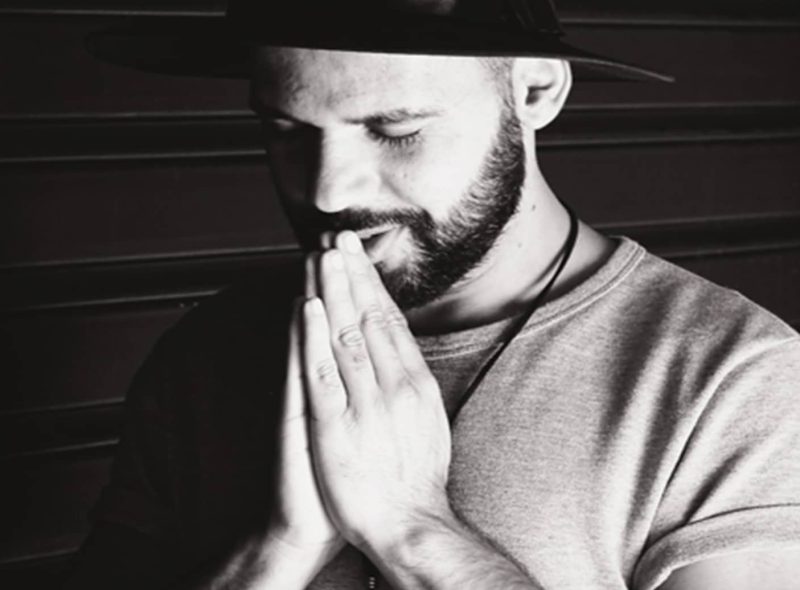 We are 'living in eternity yet hearing the hall clock strike,' says Kierkegaard in Either/Or. Eternity can't catch up with me, but the hall clock can. I find I've run out of time. Yesterday afternoon, instead of sitting at my desk and writing, I went for a walk with a friend for the first time in months.
So, this is less a reflection, more a ramble…
It's walking season. We're in Rogationtide, the time of year when we steer a parallel course with our pagan ancestors, and come alongside. Touching distance. We ask God's blessing on our crops for a bountiful harvest. Rogare is Latin for 'to ask.'
One of the ancient traditions associated with Rogation is the beating of the parish boundaries. Circumnavigating the limits of our little patch of creation.
Writing in the early seventeenth century, George Herbert called the beating of the bounds 'procession' and he subtly acknowledges its prechristian roots. Ever practical, Herbert comes down in favour nonetheless, albeit after some judicious and paternalistic paring:
The Country Parson is a lover of old customs if they are good and harmless; and the rather, because country people are much addicted to them, so that to favour them therein is to win their hearts, and to oppose them therein is to deject them. If there be any ill in the custom that may be severed from the good, he pares the apple, and gives them the clean to feed on.

Herbert, The Country Parson, XXXV
Herbert's The Country Parson is his 'How to' manual for rural ministry; despite modern swipes, it's still a richly valuable companion. Chapter thirty-five is called 'The Parson's Condescending.' I love that! Let them get away with these 'old customs,' Herbert is saying, so long as it's harmless and you can win them round thereby. More cynical than condescending perhaps? But Herbert didn't have a cynical bone in his body; this is just loving indulgence; condescension literally means a 'descending with'. Modelling his ministry on Christ, Herbert recognises there's condescension in Incarnation. At the heart of our faith is a cosmic condescension.
Christ Jesus, who, though he was in the form of God
did not regard equality with God
as something to be exploited,
but emptied himself,
taking the form of a slave,
being born in human likeness.

Philippians 2:6-7
So, walking with his parishioners, Herbert goes on to detail what it is about the practice of procession he thinks beneficial:
There are contained therein four manifest advantages: first, a blessing of God for the fruits of the field; secondly, justice in the preservation of bounds; thirdly, charity in loving walking and neighbourly accompanying one another, with reconciling of differences at that time, if there be any; fourthly, relieving the poor by a liberal distribution and largess, which at that time is, or ought to be used.

Herbert, The Country Parson, XXXV
On our walk in the spring sunshine this afternoon, it wasn't us doing the blessing; we were blessed. Blessed walking through fields of new lambs, circled by lapwings haunting the high ground, by clouds of may in the hedgerows, buttercups on the banks and bluebells through the woods. And we heard our first cuckoo, summer's herald.
Did we police the border, ensure the preservation of boundaries? I'm currently unaware of incursions from any hostile neighbouring parish, so this 'manifest advantage' we could safely set aside. But imagine places where the parish boundary is your house, your front room, your heart. Where practising your faith is dangerous, disallowed, where worship is forbidden, blasphemy laws a bludgeon. Religious tolerance is precious. That's my rogation, my asking today. Hear our prayer.
Together we certainly took joy in a 'neighbourly accompanying of one another' and there were no differences to be reconciled, only laughter and stories to be shared. Separation, isolation have been painful for us all. I drove to see my parents on Saturday. No hugs or kisses, but presence. Actual physical presence, at last. It's enough.
Absence breeds strangeness, but presence love.

Herbert, The Country Parson, XXXV
And largess, the fourth of Herbert's advantages? Actually, I see a Rogationtide every Monday and Friday morning when people come, unasked, to the food bank in the Church Centre to share what they have with those who haven't. Herbert probably wouldn't recognise Fray Bentos pies or cartons of UHT milk or pot noodles as fruits of the field. But that's what they are. Fruits of the field, a harvest of love.
So, after a fashion, we found all four of Herbert's 'manifest advantages' on our walk. We walked with a purpose then? Herbert is not alone in thinking walks can or should have functions. This is Aristotle:
A walk taken to stimulate a bowel-movement is said to have been taken in vain if the desired result does not occur

Aristotle, Physics, Book 2, 197b
Sage advice, I'm sure, but I rather like the idea of a pointless walk. No advantages, no desired results. Just a ramble.
To close, a few lines from Herbert's near contemporary, Andrew Marvell who writes so beautifully about a garden. It reminds me of the most beautiful garden I know: my mother's.
How vainly men themselves amaze
To win the palm, the oak, or bays,
And their uncessant labours see
Crown'd from some single herb or tree,
Whose short and narrow verged shade
Does prudently their toils upbraid;
While all flow'rs and all trees do close
To weave the garlands of repose.
Fair Quiet, have I found thee here,
And Innocence, thy sister dear!
Mistaken long, I sought you then
In busy companies of men;
Your sacred plants, if here below,
Only among the plants will grow.
Society is all but rude,
To this delicious solitude.
How well the skillful gard'ner drew
Of flow'rs and herbs this dial new,
Where from above the milder sun
Does through a fragrant zodiac run;
And as it works, th' industrious bee
Computes its time as well as we.
How could such sweet and wholesome hours
Be reckon'd but with herbs and flow'rs!
from 'Thoughts in a Garden' by Andrew Marvell
---
Since I mentioned hearing a cuckoo, I can't resist sharing this. It's a shadowy, dark folk song handled here with such love, clarity, and care by the peerless Anne Briggs. The Cuckoo…
God,
yet – more;
Judge, yet – Redeemer
Rock of Ages, yet – gentle lamb
Heavenly King, yet – Father of an only Son:
We live in you, eternally, yet – the hall clock ticks.
So, there's wisdom in wandering, yet – we need a reason;
so much has been given, yet – we would take more;
so many thanks for us to offer, yet – please;
our prayers answered – yet we ask:
Have mercy on us yet, and
hear our prayer,
Amen