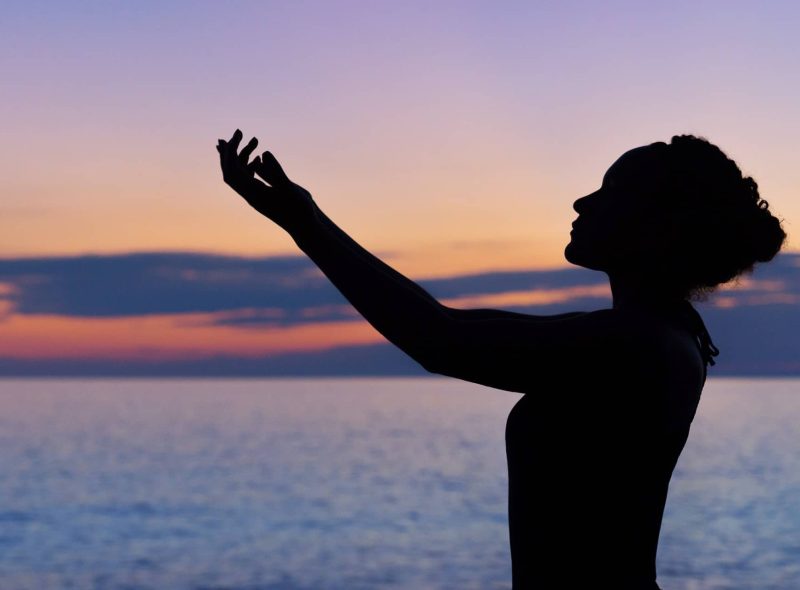 To you all,
During this crisis we've journeyed – somehow in parallel – with the disciples through the events of Lent, Holy Week, the Passion and Easter. Now we reach another turning point, a moment of profound change: Christ's Ascension to the Father.
I'm very grateful to Canon Gerald Osborne for his reflection as we mark this change in our shared jourrney.
God bless you all,
Colin
---
The Ascension: depicting the undepictable, knowing the unknowable
Ascension Day: those of us who manage to get to church on a weekday sing, 'Hail the day that sees him rise, to his father in the skies.' We look at classic art, stained glass windows, or in our Children's Bible and we see at best, Christ in the air, or at worst, just the depiction of a pair of feet disappearing out of the top of the picture. Somehow it seems difficult to get the image of an Apollo rocket out of one's mind.
All of this leads to Ascension Day being the most neglected event in the church calendar. But if we go seamlessly from Easter to Pentecost we miss something vital.
The Ascension is recorded by Luke:
When he had led them out to the vicinity of Bethany, he lifted up his hands and blessed them. While he was blessing them, he left them and was taken up into heaven. Then they worshipped him and returned to Jerusalem with great joy. And they stayed continually at the temple, praising God.

Luke 24.50-53
Our English translations struggle to convey the nuances of the Greek, but in the original there is no sense of upwards movement. Notice it says 'he left them', or a direct translation of the Greek might be 'he withdrew from them'. Any sense of upward movement seems to come from our notion of heaven being up there and earth down here, two separate entities.
It is more helpful to think of heaven and earth being different dimensions of God's creation. Rather than being somewhere 'up there' beyond our grasp, heaven is very close, as close as we are to the four earthly dimensions.
At his ascension, Jesus withdrew from the earthly dimension, where he was confined by time and space, and is now in the heavenly dimension where he can be everywhere, and so close, right now, to you and to me.
Going seamlessly from Easter to Pentecost can also give the idea that he is now somehow in a spiritual body, confusing that with God's Holy Spirit. Nowhere in the biblical account is there any hint that he changed form as he ascended, and so we can only assume that he is there still in his gloriously raised state: bodily raised as he could be touched and eat food, and still with marks of his crucifixion, but transformed, as he could move in and out of locked rooms and was often not recognised by his closest followers.
No, from all the bible says, Jesus is now in his post-resurrection form, in glory in the heavenly dimension, as King, ruling over all God's creation, heaven and earth.
As Jesus said to his disciples after his resurrection,
All authority on heaven and on earth has been given to me.

Matthew 28.18
And as St Paul wrote to the Philippians:
Therefore God exalted him to the highest place
and gave him the name that is above every name,
that at the name of Jesus every knee should bow,
in heaven and on earth and under the earth,
and every tongue acknowledge that Jesus Christ is Lord,
to the glory of God the Father.

Philippians 2.9-11
An idea of the nature of what had just happened can be seen in the disciples' reaction. Far from any grief at Jesus' departure, there was worship, joy and praise.
And if our artists have struggled to depict the undepictable, it's because we are in the realms of trying to know the unknowable, venturing deeper into the mystery of God.
I think it may be on account of my coming from a science background, but my faith has always started from the basis of knowing, of needing it all to make sense, of wanting to try to understand. Gradually, however, I have grown to realise you can't 'understand' God and indeed it can be dangerous and unhelpful to try. For trying to understand God in such a way is to box him in, make him in my image, and that, by definition, limits him.
Far from trying to understand him, we need to embrace the mystery, revel in it, explore it, wonder and adore it. God is far greater than any human understanding, and as we embrace and revel in the unknowing, we can then suddenly find ourselves in deep worship.
So, this Ascension Day let us not try to depict the undepictable, to know the unknowable, but instead revel in the deep mystery of Christ, now in the heavenly dimension, being close to each one of us, and let us worship the King, enthroned over creation in his resurrected majesty and glory, with joy and praise.
Gerald Osborne
---
Gerald has asked for Vivaldi's Gloria today. Of all the many recordings, I've selected this from 1978: the Academy of Ancient Music with the choir of Christ Church College, Oxford conducted by Simon Preston and Christopher Hogwood. The soloists are Emma Kirkby and Catherine Bott and Judith Nelson.
A Collect for Ascension Day:
Almighty God,
lead us, we pray,
away from our need to understand;
and inspire us with the courage to explore,
drawn deeper and deeper into the mystery of your love,
so that at the last we might come to dwell with Him
who ascended to you in glory:
your Son our Lord Jesus Christ,
who is alive and reigns with you,
in the unity of the Holy Spirit,
one God, now and forever.
Amen