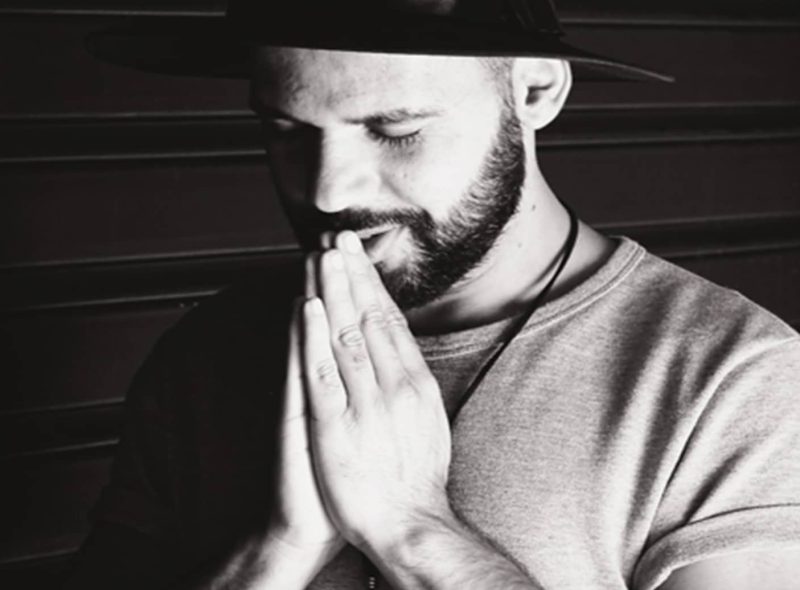 To you all,
While we find ourselves rooted suddenly in place, it's worth reflecting on how we're also rooted in time. I'm very grateful to Canon Alan Deboo for this wise and encouraging reflection on our shared roots in scripture and prayer. Perhaps the language of 'our roots' is less about our staying put, and more about our flourishing; less about where we belong and more about who we become…
---
O Lord, open thou our lips.
And our mouth shall show forth thy praise.
O God, make speed to save us.
O Lord, make haste to help us.
From Morning and Evening Prayer in the Book of Common Prayer
These familiar verses are adapted from the Psalms. Since time immemorial they have opened the daily offices through which the Christian Church offers unceasing praise to God.
The verses are mentioned by St Benedict (c. 480 – c. 543), founder of the Benedictine Order, which for centuries has guarded and expressed the devotional discipline of the Church. He inherited them from John Cassian (c. 360 – c. 435), who brought monastic devotion from the deserts of Egypt to southern France in about 415.
But if you look up the verses in the Bible you will see that the pronouns are in the singular! So, according to the New Revised Standard Version, Psalm 51 verse 15 reads 'O Lord, open thou my lips, and my mouth shall show forth thy praise'. Likewise Psalm 70 verse 1: 'Be pleased, O God, to deliver me. O Lord, make haste to help me!'
The versicles and responses at the beginning of Matins in the short-lived First English Prayer Book of 1549 were also in the singular. In the language of 1549 they read:
O Lorde, open thou my lippes.
And my mouth shall shewe forth thy prayse.
O God, make speed to saue me.
O Lorde, make haste to help me.
My became our and me became us in the Prayer Book of 1552. The change from 1549 was deliberate. Individual prayers for divine assistance became collective petitions. The change was to emphasise the corporate nature of the Church's worship and prayer. Me becomes us: the people offer common worship and pray as a one. 'For we being many are one body'.
The measures we are taking and enduring to counter the coronavirus remind us forcibly of our shared frailty and vulnerability. Prominent cases of infection demonstrate that status and wealth provide no defence and make no difference. Escape or protection from the infection cannot be procured. At this time of crisis we are all in the same boat – hence the vociferous criticism of those who shop selfishly or blatantly ignore sensible advice intended for the common good.
I suggest our society needs more emphasis on Our and Us and less on My and Me. Perhaps this crisis will provide a long-lasting reminder of our shared humanity and responsibility for each other.
O Lord, open thou our lips.
And our mouth shall show forth thy praise.
O God, make speed to save us.
O Lord, make haste to help us.
Alan Deboo
---
'Me becomes Us.' Look around: in our parishes and villages and streets you can see everywhere me becoming us. Neighbourliness is in rude health. And with our churches closed, it remains the case that even when praying alone: it's always 'we' and 'our' and 'us'. For whenever we pray we pray with all the angels and archangels and the whole company of heaven. It doesn't get more 'we' than that.
Here's Morning Prayer at its tenderest played / prayed by Sarah-Jane Summers:
Heavenly Father,
we give thanks for our rich inheritance of scripture, of psalms and prayer.
Through our shared roots, draw us closer and closer to one another, and to You;
through our shared calling, urge us further and further along the Way of faith,
so that we and all the company of Heaven
may find fulfilment finally in your Son, Jesus Christ,
our Lord and Saviour.
Amen