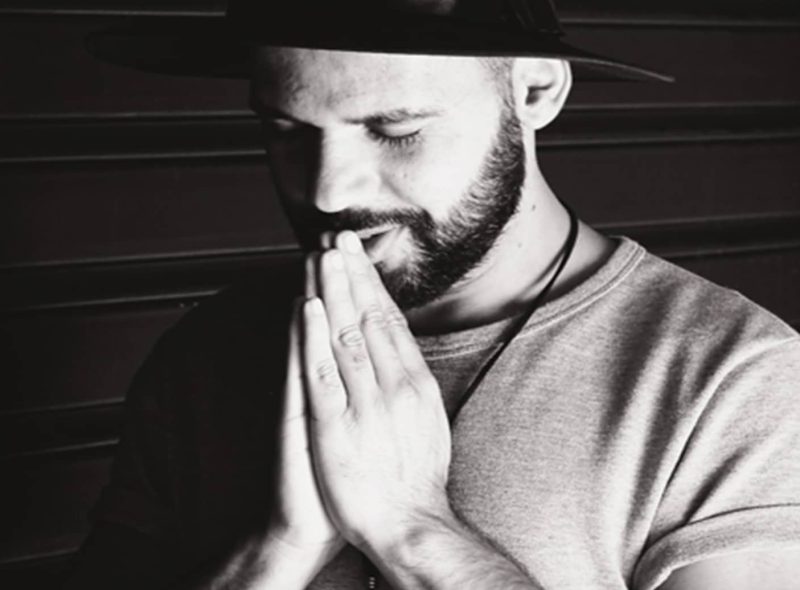 Quite understandably, it may have slipped your mind we're in Lent. So perhaps it's particularly perverse of me to open this morning with a reflection on… Advent:
A prison cell, in which one waits, hopes – and is completely dependent on the fact that the door of freedom has to be opened from the outside, is not a bad picture of Advent.
Dietrich Bonhoeffer, Letters and Papers from Prison
A German Lutheran theologian and pastor, Bonhoeffer knew all about prison and confinement and isolation. He spent almost two years imprisoned by the Nazis for his resistance to the Reich. He was executed in 1945.
St Paul, like Bonhoeffer, no stranger to dissent and its cost, regularly found himself in trouble, and custody. For rescuing and delivering an exploited slave girl in Philippi, he was thrown into jail with his friend Silas.
About midnight Paul and Silas were praying and singing hymns to God, and the prisoners were listening to them. Suddenly there was an earthquake, so violent that the foundations of the prison were shaken; and immediately all the doors were opened and everyone's chains were unfastened.

Acts 16:25-26
The guard assumes all the prisoners have escaped. After all, who wouldn't take this miraculous opportunity to get away? And he prepares to kill himself for shame. But "Do not harm yourself," says Paul from the darkness, "for we are all here," None of the prisoners have chosen to flee. Why not? Perhaps because, like Bonhoeffer, they've recognised a deep truth about confinement and isolation: the walls and the chains and the fetters and the rules and the law – all make no difference whatsoever. In fact they're a positive boon because they reveal how we're – all of us – always waiting, hoping, completely dependent on a door being opened from the outside: waiting on God's grace.
I wait for the Lord; my soul waits for him;
in his word is my hope.

Psalm 130:4
And it is through this grace (combined with our own heroic human stubbornness and inventiveness) that we are able to turn any prison cell, any separation into ultimate freedom. As Paul himself says to the people of Athens (when he eventually gets there): it is in God that we live and move and have our being. What's prison? What's a lockdown when you're living in God?
Where the Spirit of the Lord is, there is freedom.

2 Corinthians 3:17
So, over the coming weeks, when we feel isolated, separated from one another, anxious and hemmed in, perhaps we could try, like Paul, like Bonhoeffer, to see the hope beyond the prison walls. More, to see hope in the prison walls themselves:
Two prisoners whose cells adjoin. They communicate with each other by knocking on the wall. The wall is the thing that separates them but is also the means of communication. It is the same with us and God. Every separation is a link. Simone Weil, Gravity and Grace
The door will open. And the truth will dawn: nothing can separate us from the love of God (because even separations are God's way of communicating His love for us).
To end, I can't resist sharing with you the wonderful Washington Phillips singing about Paul and Silas in prison.
And many thanks to Joy Guy for suggesting that Paul's times in prison may be a fruitful source for reflection at this time.
God bless you all,
Colin
Merciful Father,
over these weeks help us find, as your apostle Paul found,
freedom in confinement, togetherness in isolation, unity in separation.
Above all, help us to take joy in waiting and hoping and trusting.
And, Lord, when the time comes,
shake the foundations, open the doors, unfasten the chains:
and give us your Grace.
Amen