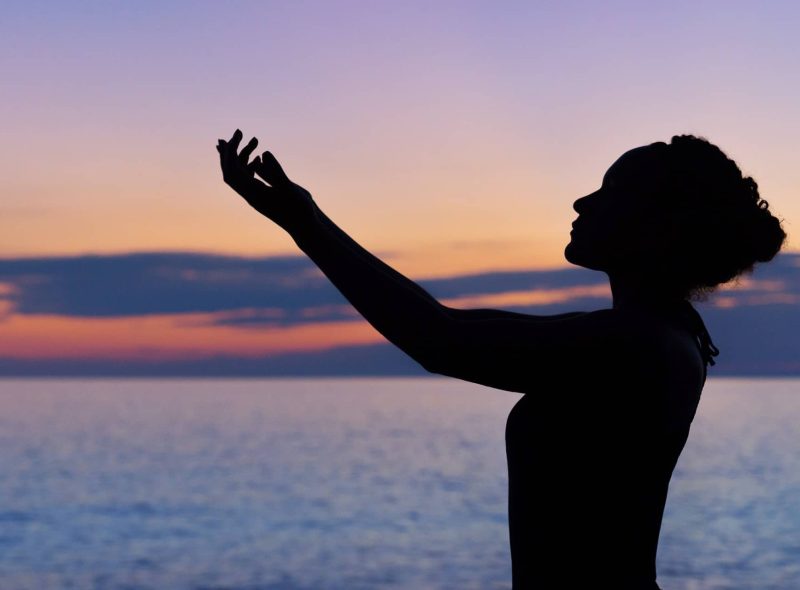 At a time of anxiety and confusion and sadness, is it foolish to look… for joy? Perhaps, but then, depending on your point of view, the message of the Cross is foolishess (1 Corinthians 1:18).
Has not God made foolish the wisdom of the world? For since, in the wisdom of God, the world did not know God through wisdom, God decided, through the foolishness of our proclamation, to save those who believe.

(1 Corinthians 1:20-21)
So we have St Paul's blessing, and… today is April Fool's Day!
Before the virus engulfed us and put an end to the Deanery's Come + See series of events for Lent, we were able to meet once to watch a film in the Methodist church in Pewsey. Providentially as it turns out, because Of Gods and Men (2010; dir. Xavier Beauvois) is a film which has a good deal to say to us in our current circumstances.
It tells the true story of a group of French Trappist monks living and working in the mountains of Algeria. They find themselves isolated, cut off and threatened by an epidemic of hostile religious fundamentalism. Caught between a nationalist, anti-French government on the one hand, and militant Islamist insurgents on the other, they have to decide: should they stay and continue to serve the community that depends on them? Or should they flee their home and their calling in order to save their lives?
They decide – faithful fools – to stay. And the moment of decision is marked in a scene without words. One of the monks (played with matchless depth and grace by Michael Lonsdale) comes to supper with two bottles of vintage French wine, and a CD. He serves the wine and presses play on the portable CD player. (I tell you, you will never hear Tchaikovsky's Swan Lake in the same way again.)
As the music builds, the camera pans across the lined, characterful, tough faces of the brothers savouring the rare wine and transported by the Tchaikovsky. It's a picture of rapture and sorrow, remembrance and farewell, release and resignation. They sit together and weep – in sadness. And in joy. How foolish to find joy here! But it's a special, holy sort of foolishness.
In Babette's Feast (1987; dir. Gabriel Axel), a film we showed last year during Lent, a self-denying and hard-bitten puritan community living in permanent lockdown on the bleak Jutland coast find themselves brought to life and to love by a feast prepared for them by a French refugee, once a famous chef, now the servant of two elderly spinsters. The whole story depends theologically on this verse:.
It will be good for those servants whose master finds them watching when he comes. Truly I tell you, he will dress himself to serve, will have them recline at the table and will come and wait on them. (Luke 12:37)
What a topsy-turvy, foolish image!
The villagers are hostile at first to the idea of 'decadent' dining, and determined not to enjoy the rich food, fine wines, or each other's company. But through the experience of the feast, old enmities break down, a new neighbourliness emerges, forgotten loves resurface. Joy is found in folly.
The wine is not necessary, nor the "Blinis Demidoff", nor is Tchaikovsky. But the joy is. Joy is necessary, however foolish. It's a vital and vitalising part of our lives, perhaps because it's foolish.
Man was made for Joy & Woe
And when this we rightly know
Thro the World we safely go
Joy & Woe are woven fine
A Clothing for the soul divine
Under every grief & pine
Runs a joy with silken twine

from Auguries of Innocence by William Blake
Find the twine today if you can. Because joy is a fruit of the Spirit; it is of God.
The fruit of the Spirit is love, joy, peace, patience, kindness, generosity, faithfulness, gentleness, and self-control. There is no law against such things.

(Galatians 5:22-23)
There is no law against such things, even in lockdown. Take joy. Because Jesus' mission is a mission of joy:
I have told you this, Jesus says to his disciples, so that my joy may be in you and that your joy may be complete.

(John 15:11)
Whether you're high in the Algerian mountains, on the bleak coast of Denmark, or under lockdown at home, joy in God's creation is available everywhere. In a phone call to a friend, in a favourite piece of music, in a lovingly prepared meal, in the spring sunshine, a smile.
It's just that sometimes we have to choose joy bravely, foolishly. Or to have our eyes opened to it afresh. Either way, it's there. Very close. Choose it. For God's sake, and your own.
Heavenly Father,
in the midst of adversity – help us find beauty in brokenness,
wisdom in weakness, joy in every gesture of love and care.
Make us fools for love of You and neighbour;
fill us with that foolishness which is the world's disguise
for faith, love, and charity in your eyes.
Amen
A postscript: to all the people of Shalbourne and Ham who know what woe is today – you are etched on my heart and in my prayers. As Christians, we are called to love God and neighbour…
So we do both, holding two loved neighbours before you , Lord.
Comfort them, heal them, bless them, we pray from the bottom of our broken hearts
in the name of your Son our Saviour, Jesus Christ. Amen