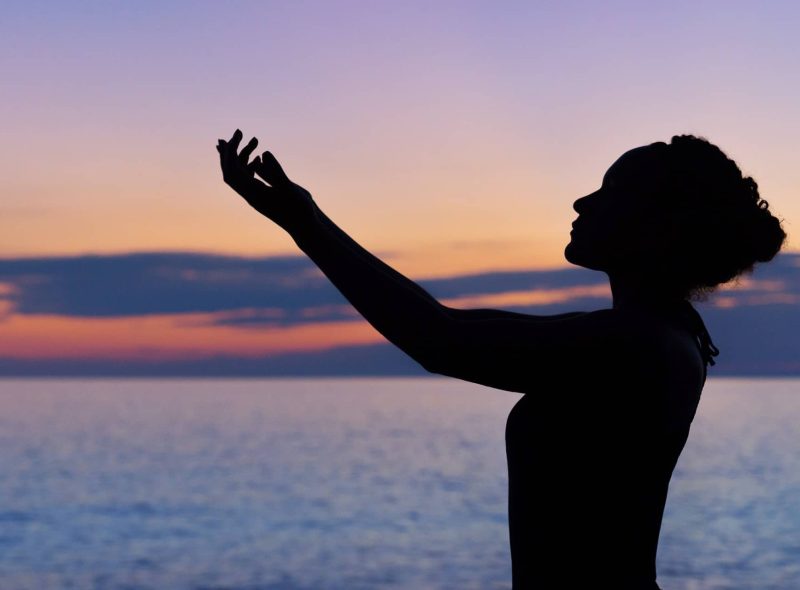 It's hot suddenly, and there's a new aggressive front to the light, pressing shade into retreat under trees, along walls, to skulk in the lee of things. Even the clouds seem to hang back at the horizon, cowed. This is high summer.
So – and you won't thank me for this – it's a perfect time to think about Christmas. Christmas is sixth months away. I know that because today is the feast of the Birth of John the Baptist. There's something almost laboriously clockwork in the Church calendar here:
And now, your relative Elizabeth in her old age has also conceived a son; and this is the sixth month for her who was said to be barren. For nothing will be impossible with God.

Luke 1:36
Says Gabriel at the Feast of the Annunciation celebrated on the twenty-fifth of March. Someone's worked this out, presumably a man, a tiny bit too exactly one feels, like a train timetable, counting forward three – tick, here we are – and then another six, probably on his fingers, to December 25th.
When Joey was a baby, just a few months old, I took him to an Advent carol service at Winchester Cathedral. He slept through most of it, but when he woke he needed distracting so I took him up and down the side aisles to look at the statues and memorials, the candles and the stained glass.
At the end of the service, as we're leaving the cathedral, a woman approaches me and asks if I think this is an appropriate time or place for a baby. I'm so taken aback, I don't know how to answer. It's always easy to compose the perfect response in hindsight. 'And what have we just been singing about?' I should have questioned her. But didn't.
A couple of years ago I went (also with Joey, this time no longer in my arms) to an exhibition of Raphael's drawings at the Ashmolean in Oxford. So many of Raphael's sketches are filled with seated mothers, babies and toddlers tumbling around her knees, deft runs of the pen suggesting chubby arms and legs, a tender maternal inclination. John the Baptist and his little cousin are subjects the artist returns to again and again.
I worry sometimes that much of Christian doctrine and law and ritual and architecture serves to distract us from the deep truth – that our faith is viscerally human. You can be correct, doctrinally speaking; you can stick to the letter of the law; you can perfectly perform the rituals. But the Truth isn't wholly captured in doctrine or law or ritual or the Thirty-Nine Articles; it has to be felt, lived. Ultimately it's not something you can perform or get right or wrong in the same way that love is not something you can get right or wrong. Understood in this way, lived faith in God could never be 'appropriate.' Have you ever fallen in love 'appropriately'?
John the baptizer appeared in the wilderness

Mark 1:4
The first character we encounter in the earliest of the synoptic gospels is John the Baptist. He is a hinge on which the whole Bible turns. Hinges turn; but they also anchor. Without hinges, a door won't open or close, but it will fall out of its frame. John is a hinge in both senses. A turning point, certainly, but also an anchoring point, a knitting together of Old and New. If the Bible were to be reupholstered, John would be a tufting button, holding the testaments together.
He is a paradoxical figure, pointing forward by urging us to turn back, to repent. He sings of what is to come by reminding us of something ancient: Elijah and the prophets. He is not the fulfilment but the sign of the fulfilment, and as such he never seems quite to come into focus. Yet we know what he wears, what he eats, how he's conceived and how he dies. We know the names of his parents; we daily sing his father's hymn:
You will go before the Lord to prepare his way

Luke 1:76
And yet John himself remains a mystery, seemingly even to himself. When the priests and Levites are sent to ask him, 'Who are you?' John is only able to say who he is not. Tellingly, the only positive assertion he makes about himself is a quotation:
Make straight the way of the Lord.
I am the voice of one crying out in the wilderness,

John 1:23
John is a voice. And in so much iconography, he is no more than that, a signpost, his Ecce Agnus Dei banner unscrolling around his baby arms and legs, like swaddling, like a winding sheet.
But in Raphael's imagination, the young John is gloriously free, invested with a liveliness and a character all his own. Raphael is painting an entirely unscriptural scene of course. There is no mention in the gospels of a second visitation, as it were, when Mary and Elizabeth have both been delivered of their sons.
Raphael releases John from his role as signpost. In a way, he releases John from the text itself: no longer a sign or a hinge, but a child. Like faith itself, the drawings are released from appropriateness, into the lived, living, spirited Truth.
'Truly I tell you, whoever does not receive the kingdom of God as a little child will never enter it.' And he took them up in his arms, laid his hands on them, and blessed them.

Mark 10:15-16
How inappropriate!
---
Below is a link to a song called La Frontera by Lhasa de Sela, from her second album The Living Road, released in 2003. Lhasa died of cancer in 2010. She was 37 years old. Raised in Mexico and the US, she lived most of her life in Canada and France. She expresses herself in Spanish, English or French. And exquisitely in each.
La Frontera could be a song of the Baptist, appearing in the wilderness to make a path. Lhasa sings in Spanish:
It is the wind that sends me
That pushes me to the border
And that clears the road
Lord
send us
as you sent John along the Way, to be witnesses to the Light of the world.
Lord
inspire us
to cry out with John in the wilderness: for the Truth coming into the world.
Lord
give us grace
to testify, as John testified, to your Son, that the whole world might inherit eternal Life,
through Him,
the Way, the Truth and the Life,
your Son our Saviour,
Jesus Christ.
Amen