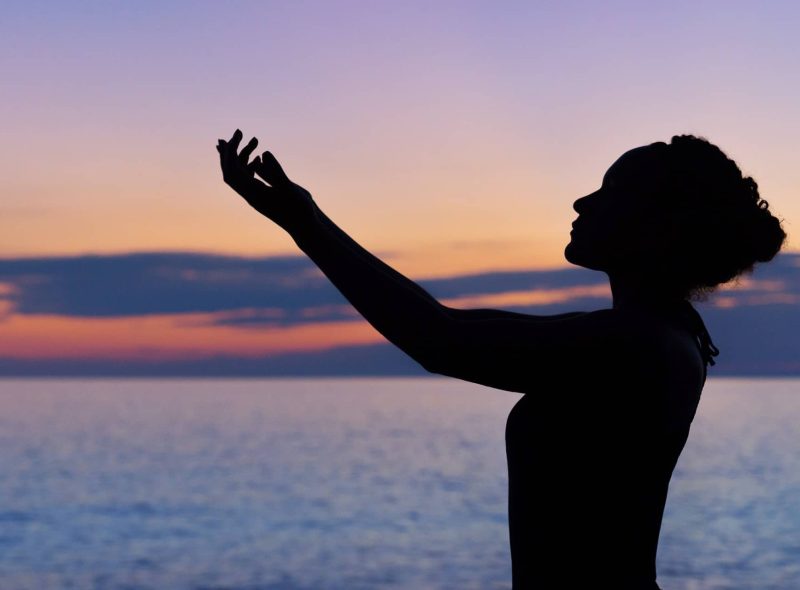 To you all,
I was reminded yesterday by my good friend, Joy, of a verse right at the beginning of Acts. The risen Lord Jesus is staying with the disciples.
He ordered them not to leave Jerusalem, but to wait there for the promise of the Father. (Acts 1:4)
Effectively, the disciples are in lockdown. But for how long?
"This," he said, "is what you have heard from me; for John baptised with water, but you will be baptised by the Holy Spirit not many days from now."

(Acts 1:4-5)
Not many days from now. Jesus' promise to the disciples is fulfilled in the coming of the Holy Spirit at Pentecost. According to the church calendar, that's now just under fifty days away, on May 31st.
Will we be under lockdown till then? None of us know the answer to that, but I promise you this, we will continue to share this journey – in prayer, in reflection, and in love – until our churches are reopened and we can all gather once again to worship.
I am very grateful today for this timely reflection from Canon Deborah Larkey. Deb neatly and prayerfully sums up the journey we've been on so far, and reminds us of the hope that even when we're locked away, we shall be released. (That's a clue to today's music choice.)
God bless you all, and now to Deb…
---
When it was evening on that day, the first day of the week, and the doors of the house where the disciples had met were locked for fear […] Jesus came and stood among them and said, 'Peace be with you.'

John 20: 19
The front door key for St. Mary Magdalene, Woodborough is huge and ancient, as is the inner oak door. Both key and door are heavy, but my heart felt far heavier, as I locked up on the day the National Church instructed us to close our Church buildings for worship, in order to keep people safe from the risks of covid-19 infection.
Holy Week began early, with a slow-motion stripping of the altars. We had already seen the unravelling of normal Church life due to the risks of transmission. First to go was the chalice, the common cup, then the peace, then the ending of communal worship altogether (apart from the miracle of online worship). At that point, clergy could still come in to say the Daily Office, a comforting plan, but soon this changed too. A closed Church is sacramentally unsettling, even though we know the Church is the people and not the building.
On the day I locked St Mary Magdalene, the afternoon light gleamed rich red gold through stained glass. It felt as though I had to lock Jesus in whilst He was still busy in the beautiful window, welcoming the children, enjoying their company, distracted from the pain and suffering ahead.
Locking the Church door on March 24th felt like rolling the stone against His tomb.
In the Scriptures we find many prophetic stories of God's people being locked or hidden away in the hope of being set free. Think of Adam and Eve barred from the garden of Eden by the Cherubim wielding a flaming sword (Genesis 3: 24); Noah and his family with a remnant of all creation, are safely shut in the ark by the Lord God (Gen 7: 16). Joseph was shut up in Pharaoh's prison for a crime he did not commit (Gen 39: 20-21 & 50: 19–21), but what was meant to harm, God transformed for good, to save His people. The infant Moses was shut in a papyrus basket, hidden in the reeds on the Nile (Exodus 2: 3); his rescue symbolic of future deliverance from Egypt as well as the ultimate rescue of humanity by Christ on the Cross. Jonah was swallowed up in the tomb-like tummy of the great fish for three days, another 'shutting away' pointing to salvation from sin, then and now (Jonah 1: 17). These are Old Testament examples, no doubt you will think of others.
On my wall I have a copy of the Icon of the Resurrection, the Anastasis or 'Harrowing of Hell' (1 Peter 3: 18-20). It shows the glorious risen Christ bursting from the grave, beating down the gates of hell and releasing all those held captive for so long. It reminds us that the love of God knows no bounds and with Jesus we can face anything. He will never fail us, nor forsake us. With such a powerful, loving Saviour standing with us, nothing can hold us back, because nothing can stand in His way. Hallelujah, not even death!
Let us pray that this present time of being shut away and locked down, will open new ways for God's Holy Spirit to release us from the prisons of loneliness, poverty, debt, fear, mental and physical illness, grief, death and sin. Holy Week and Easter remind us that Jesus Christ alone has the power to heal our hearts and save our souls.
Dearest Saviour, Our Lord Jesus Christ,
we are sorry for the times we have locked you out of our lives and plans.
For times when we have started our day so busily, rushing our prayers and forgetting to pause,
with no time to wait and watch with you.
But now, as we stay at home,
we have new opportunities to watch with you and pray for the stone to be rolled away.
Give us patience as we wait and be patient with us, dear Lord.
In your mercy, may we not to go back to the busy way things were before all this.
As people are saying everywhere, this is a chance for us to change for the better.
Help us by the power of your Holy Spirit, the same Spirit who mightily raised our Lord Jesus Christ from the dead,
to be liberated from the shut off aspects of our lives which shackle us.
Set us free to follow your Son in the way that leads to everlasting life and give us your peace.
Amen.
Canon Deborah Larkey