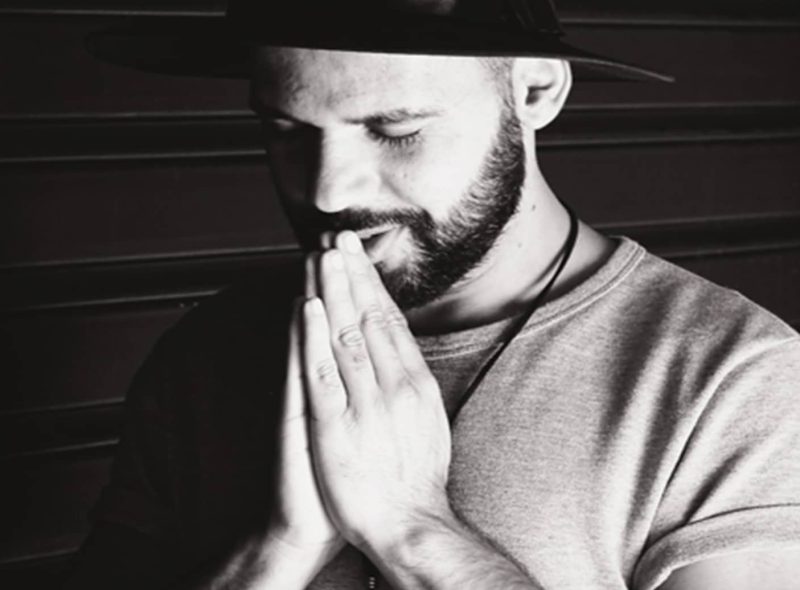 I must've walked past this headstone thousands of times. It's always moved me. And last evening, ambling back across the churchyard at St Michael's, through long grass wet from heavy showers that have been pushing through all day, I step off the path to pause at the grave for a few moments. It's in the far south western corner, half-hidden under a scraggy yew, and towered over by a pair of sentinel beeches.
The sound of rain dripping through leaves; I read the familiar inscription:
Sacred
to the memory
of Mary Charlotte,
the beloved and only child of
Joshua and Jane Wright of
Newcastle-upon-Tyne.
For seven years the devoted Mistress
of Fosbury School.
She fell asleep in Jesus
September 5th 1856
Aged 26 years
Them also which sleep in Jesus,
will God bring with him. 1 Thess. iv, 14
A teacher at nineteen, so far from home. A village school, one big, noisy room, and Mary doing her best to drill the rudiments into boys destined to follow the plough, and girls to follow their mothers into service at the manor.
I imagine too, Joshua and Jane having to make the long journey south for the funeral. The way they specify on the inscription that Mary is their only child. 'Daughter' might have implied they had a son to console them in their loss. Mary is their only child. There's agony in that choice of word.
An unambitious example of Victorian gothic, the church at Fosbury, the next village down the valley from here, was completed in 1856, the year Mary died. I wonder if she chose to be buried up here at St Michael's. Perhaps the brand new churchyard at Fosbury had not yet been consecrated, or did it still seem depressingly empty, too lonely a prospect? During her seven year tenure as schoolmistress at Fosbury, Mary would've made the walk each Sunday to St. Michael's. I see her wearing an unfashionable coal-skuttle bonnet, shawl over her shoulders, neatly darned here and there, prayerbook in hand, and a trail of pupils in the lane behind. I imagine this is where she wanted to rest.
What were her seven years here like? An idyll? I doubt it. A feat of endurance? I'm not sure that's quite right either. 'Endurance' occurs in a passage of Paul's letter to the Romans that is set for this Sunday:
Since we are justified by faith, we have peace with God through our Lord Jesus Christ, through whom we have obtained access to this grace in which we stand; and we boast in our hope of sharing the glory of God. And not only that, but we also boast in our sufferings, knowing that suffering produces endurance, and endurance produces character, and character produces hope, and hope does not disappoint us, because God's love has been poured into our hearts through the Holy Spirit that has been given to us.

Romans 5:1-5
I've always struggled with this passage. The idea that suffering produces endurance smacks of the banal 'character-building' nonsense peddled at my public school, a rugger-mud-spattered cliché that derives ultimately from Nietzsche writing in the year he finally went mad:
Out of life's school of war – What does not kill me makes me stronger.

Nietzsche, from 'Maxims and Arrows', Twilight of the Idols
The English public schools effectively turned Nietzsche's ugly 'life's school of war' into the uglier 'schools for a life of war.' You need to be tough, to be strong, to endure, to win. Disastrous humbug! I wish I'd gone to Mary Charlotte's school. Perhaps there I would have learned something closer to this:
The stiff and unbending is the disciple of death.
The gentle and yielding is the disciple of life.

A tree that is unbending is easily broken.

The hard and strong will fall.
The soft and weak will overcome.

Tao Te Ching, 76
So, what am I going to say on Sunday about this passage from Romans where Paul talks about endurance and character? The word in Greek that is translated as 'endurance' is hupomonē. Hupomonē literally means an 'under remaining'; it could be translated as 'patience'. It's related to words for abiding and dwelling. So, when Jesus tells his disciples that 'in my Father's house there are many dwelling places' (John 14:2) the word he uses for 'dwelling places' is monai which is also the 'remaining' root of hupomonē. The word Paul uses is more to do with staying than staying power. It is gentle and yielding not tough and strong.
Likewise, the word translated as 'character' in my version of Romans is, in Greek, dokimen, which means testedness, having been tested or proved.
So, Paul could be read as saying life's sufferings result in a determination to abide, to see it through. And this preparedness to stay leads to a proving of ourselves, giving rise in turn to a hope which is fulfilled in the pouring out of the Holy Spirit into our readied hearts.
Where words like endurance and character sound as though they've been lifted from a public school prospectus or a recruitment poster, Paul is closer to the deep widsom of the Tao than his translations into English suggest. And I think I can see a yielding willingness to abide, and a gentle preparedness to be proved in Mary Charlotte. Her seven years at a village school in Victorian Wiltshire would've required deep wells of patience and love. Devotion indeed.
Them also which sleep in Jesus, God will bring with him.

Thessalonians 4:14
And He will bring them to abide, to remain, in His mansions forever.
A prayer, before I leave, for Joshua and Jane.
---
This is a traditional Armenian folk song that is full of abiding, full of waiting. It's called 'I will not be sad in this world' and yet it's so full of sadness; it captures perfectly that determination to abide, to be proved. And to hope.
It is full of breath, full of spirit.
And it's played here by Djivan Gasparyan, master of the duduk.
Almighty God, Heavenly Father,
we give thanks for the care and devotion of our teachers,
those who have chosen to inspire,
to pass on the gifts of knowledge.
Pour your holy spirit into our hearts, we pray:
may it lead us on the way, teach us the truth, and open the life
of a Kingdom built not on unbendng strength, endurance and worldly power,
but given in love and gentleness and a power made perfect in weakness:
the weakness of the Lamb, the power of the Cross.
Amen.
Please remember the next reflection will be posted on Wednesday. And then the following Sunday.
God bless you all,
Colin