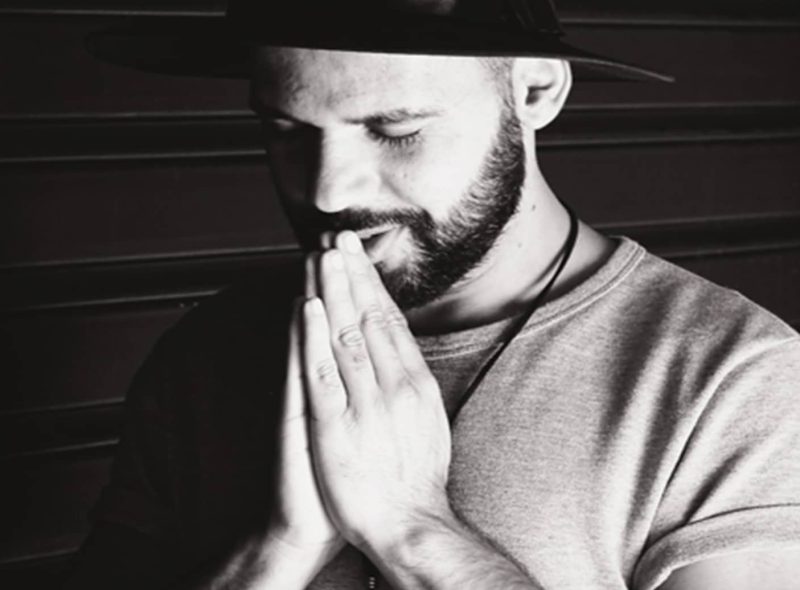 Occasionally I'm asked to review the Sunday papers on the radio. I enjoy the early morning drive into the BBC at Swindon. A cup of coffee, a quiet corner with a pad and a biro, a stack of Sunday papers. And then I love the studio itself: the warm, absorbent hush, the sense of being hived off from the world in order to be connected to it in a new way, even the swivelly chairs and mango-sized microphones in their foam haloes.
Yesterday it was quite different; my review of the papers and news websites was conducted on the phone instead. I'm sitting at my own desk with my own coffee, reading the papers on my own screen. And the newspapers and websites are – every single one of them – all about the same thing anyway: Dominic Cummings.
Questions as to whether or not Mr Cummings ought to have driven his sick wife and child back to his parents in the North East will be asked and answered in various ways over the next few days; whether or not he broke the government's rules which he'd help frame and by which the rest of us were abiding; whether or not he ought to resign, or be sacked: I'm not terribly interested in any of that, honestly.
Because his fleeing locked-down London reminded me of a story. And stories always trump everything else for me.
The original version of this story occurs in the apocryphal Acts of Peter, and it has been embellished several times since, most famously in cinematic form in 1951. The Apostle Peter is fleeing a locked down Rome during the anti-Christian persecutions of Nero in 64AD. An old man, and exhausted, Peter heads out of the city on the Appian Way where he meets the Risen Christ heading in the opposite direction. Peter asks him, quo vadis? Where are you going? Jesus says he's going to Rome to be crucified again.
Quo vadis? It's precisely the question a police constable would have asked Mr Cummings, had they stopped him on his way out of London. A slow bouncing at the knees: 'And where do you think you're going then?'
Humbled and inspired by his encounter, Peter turned back, re-entered Rome where he continued his ministry, was eventually martyred and became what Jesus always intended him to be: the rock on which the Church was founded.
Peter, of course, is a nickname given to Simon by Jesus. Dwayne Johnson is not The Rock; Peter is. Peter means rock or stone. Jesus says to Simon:
I tell you, you are Peter, and on this rock I will build my church.

Matthew 16:18
In the story, when Peter walks away from Rome, he's denying the Church its foundation stone. He has to go back. And actually the same is true for us all; whenever we turn away from what God has called us to be, a stone goes missing from the temple into which we are all built.
So then you are no longer strangers and aliens, but you are citizens with the saints and also members of the household of God, built upon the foundation of the apostles and prophets, with Christ Jesus himself as the cornerstone. In him the whole structure is joined together and grows into a holy temple in the Lord; in whom you also are built together spiritually into a dwelling place for God.

Ephesians 2:19-22
A couple of summers ago I was in Rome. It was hot, and the best time to explore the city was first thing in the morning. I'd leave sleeping teenagers in the apartment and go off on my own. Coffee in a little bar opposite the Chiesa di Santa Maria della Scala, and then up the hill, away from the centre of the city. Near the top of the Gianiculo is one of the most remarkable buildings in Italy. Almost completely hidden, tucked into the courtyard of San Pietro in Montorio, and reached through the corridors of a Spanish cultural institute, is the Tempietto.
Designed by Bramante in the early sixteenth century, before his big commission, the little temple is supposed to be built over the site of Peter's crucifixion. It is tiny, more sculpture than building, and perfectly harmonious. There's a classical colonnade that runs around it, and a little dome atop. Despite its being so small, and so hard to find, the Tempietto is recognised as the masterpiece of High Renaissance Italian architecture.
The most significant feature of the building, for me, is also the most immediately obvious: it is perfectly circular. Which means no aspect of the temple is more important than any other. Nothing is obscured or left out. There's no backstage. No cheap seats. No grand apartments, no servants' quarters. No splendid, outward-facing façade. No forgotten corners. The Tempietto is all of apiece. Every stone – every Peter – is as important as every other. No stone is rejected, or can afford to be rejected.
What the circular Tempietto tells us, what the epistle to the Ephesians tells us, I think, is that we are, each of us, essential. Nor are we the builders. Instead we are built together spiritually into one Temple, one Life.
There is no longer Jew or Greek, there is no longer slave or free, there is no longer male or female; for all of you are one in Christ Jesus.

Galatians 3:28
Together, we are called to be built into a living, unified whole.
For he is our peace. He has made hostile groups into one and has broken down the dividing wall.

Ephesians 2:14
There is no dividing wall in the circular Tempietto. No us and them. As Christians, we are called to soften this hard-edged, driven and divided world.
I'm sure Dominic Cummings would do well to reflect on this. But then, so would we all.
We are a circle.
---
And it's demanding to be built together like this.
Demand of me more,
I promise to be pure
sings King Creosote on Circle My Demise from the Album Rocket DIY (2005). Kenny Anderson (aka King Creosote), from Fife, has a voice so full of burning ache and humanity it breaks your heart.
Unexpected God,
meet us on the road,
in the restless rush of our lives,
stop us in our tracks,
still our hearts,
turn us back to our duty,
call us anew to follow You.
Above all, Lord,
build us into your living temple,
each dependent on the other,
a unified, loving whole,
crowned by the capstone,
your Son our Lord Jesus Christ.
Amen