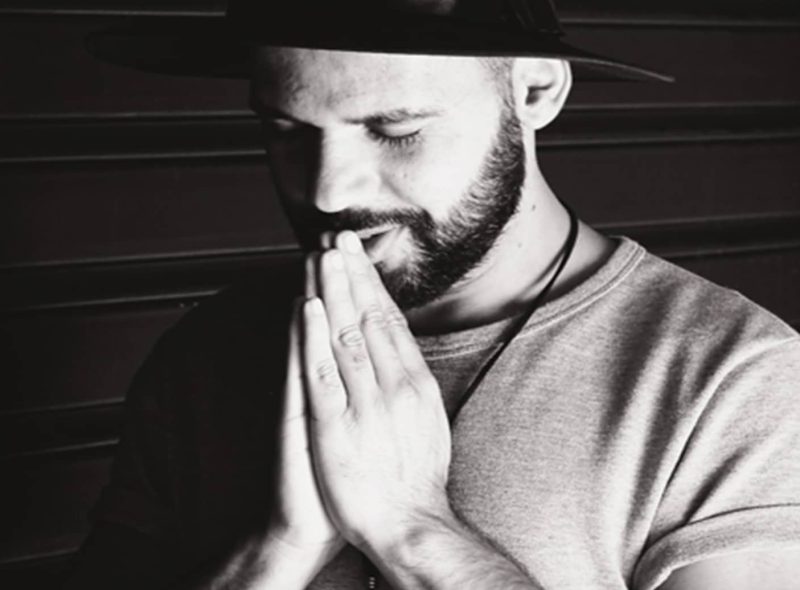 To you all,
I am very grateful to Ruth Palmer, a palliative care nurse from Prospect Hospice, for this morning's reflection. She gives us a moving insight into her work with those at the end of their lives.
God bless her, and all those working in our hospitals, hospices and care homes.
Colin
---
Driving on an 'A' road this week, I found myself behind a hearse. My view was of a coffin and the floral tribute on the top. I had no desire to overtake, as others were doing. Life became almost slow motion and it felt a comfortable place to be.
I'm currently working as a Clinical Nurse Specialist in the community at Prospect Hospice. I was always drawn to working with the terminally ill and dying. I knew that the passion I had to provide excellent end of life care was from God; it was where God wanted me to be. I cannot fulfil this specialist role alone; Jesus is my guide, my comforter and my rock.
Driving behind the hearse, I reflected on the weeks in lockdown, how my role as a nurse specialist in palliative care has changed, on life at home with two granddaughters living with us and now not attending school. I thought about how church has changed, and all extra-curricular activity ceased. I thought about how much I missed those I love, and the loss of being able to plan exciting things. I feel deeply for those living alone and for those who are shielding, aware that their lives are even more limited.
I thought about what it's like watching the news, absorbing the doom and the gloom, where all that's talked about is death, the virus and very little else.
When someone has recently died, the phrase many people use is 'passed away' or that they have 'lost' a relative. For me, working with death and the dying, these phrases really don't sit comfortably. Death is as important as being born so why not just say the word rather than trying to water it down or sanitise it?
I recall visiting a gentleman who lay dying in a bed that had been set up for him in the corner of his lounge. I was sitting opposite his wife who had let me into their home but who now refused to engage with me; there was a stony silence. She was angry; she didn't want to face the reason I was there. In those moments, which felt endless, all I could do was pray and I asked God to bridge the gap betweeen us.
He was very near breathing his last. Time slowed, and then she started quietly singing Christian songs. Her voice was exquisite. I told her what a beautiful voice she had, and she smiled. It allowed me to prepare her for his death. For a few minutes our eyes met and true communication took place.
The steady pace of the hearse ahead feels somehow comforting; I wonder about who has died, the circumstances, the funeral where a fraction of the mourners will be able to attend, and how even grief cannot be expressed in the usual way these days.
I feel desperately for the families who cannot visit loved ones in hospital, those who have died without loved ones being present. Before, it was just something that happens to other people; it all becomes very real when people known to us have died from the virus.
Reflection in such times is a healthy thing to do. To be resilient, we need to acknowledge how we really feel. The time I spent travelling behind the hearse was a cathartic experience; it allowed me an excuse to trawl through all that had been sitting in the 'pending' part of my mind and come into focus.
As the hearse began to signal to turn off, I felt a sense of loss: I wanted to pay my respects. As he swung slowly away to the left, I caught the driver's eye (we drew level for a second as I was continuing straight on) I nodded my head once. It was all I could do to acknowledge the impact travelling behind the hearse had had on me.
God can take ordinary moments and allow us to expand on them and touch our hearts. In all of this chaos and confusion He gives us clarity if we look to Him. Life can be like the cars that were impatient, over-taking in order to push on. I needed to slow down and have time to process my thoughts. Sometimes, we all do.
We need to get in the slow lane of life to allow reflection. We need to hold onto those 'glimmers of hope' that God bestows on us in whatever way we experience them. I know that when I step out into the countryside around me and experience God's wonderful creation I cannot fail to feel uplifted; it is almost as if I have escaped the pressures of life and can breathe again. It's being content in the moment and nothing teaches us this more than having normality torn away from us.
Tears may flow in the night, but joy comes in the morning

Psalm 30:5
Ruth Palmer, Prospect Hospice
---
After Ruth's beautiful reflection and the verse she's chosen from Psalm 30, I can only share an out-and-out classic. This is George Harrison's glorious, wise and uplifting All Things Must Pass.
God the Father,
we give thanks for your presence with the dying:
as they close their eyes to the world,
may they open them on You.
God the Son,
bless and comfort those who mourn,
with the knowledge that those who are lost to us for now,
are found in You forever.
God the Spirit,
strengthen all those who work with the dying;
inspire them, hold them and sustain them
in their ministry of loving care.
God the Holy Trinity,
draw us all at the last into your eternal Kingdom
where mourning and crying and pain are no more.
A M E N