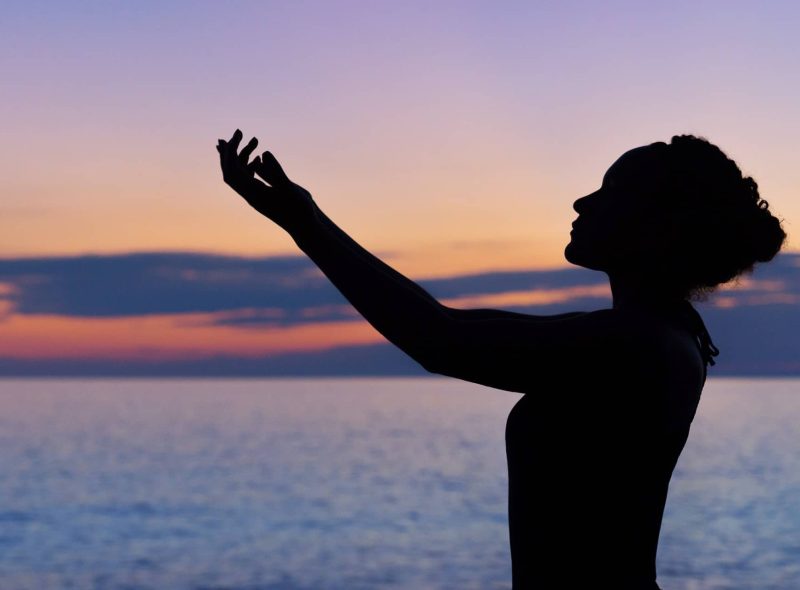 Our Father, who art in heaven,
hallowed be thy name…
After saying Morning Prayer today in St Michael's, I sit for a while. The sunlight – stained red and violet and green by saints and angels in the windows – shimmers and drifts over the floor and grey walls. The air is cool, like evening, and smells of polish and candles and lilac. The dawn chorus is over, but the birds are still busy; in the distance I can hear jackdaws.
In my prayers this morning I remembered, as I often do, a parishioner and friend I've known many years. Her husband is buried in the churchyard outside, a few metres away. He's been there thirty-four years. She used to come and sit up here regularly, and has planted primroses and anemones around his headstone. But it's harder these days.
I went to visit her yesterday. And we sat in her beautiful garden, two metres apart, shaded by an old rose.
Thy kingdom come
Although her short term memory is failing, she vividly recalls planning the garden with her husband when they first moved down from London. Digging the borders, planting trees, opening up views across the downs. The terrace is a sea of daisies.
At the end of our conversation we fall naturally into prayer. And although she struggles to find the right words in our chats, she still has the Lord's Prayer perfectly by heart.
Thy will be done
on earth as it is in heaven
On the way home I stop off at the pub. Not because it's lunchtime and hot and I fancy a pint. (All true.) But because I've been given a list of things to buy by my fifteen year old daughter. Top of Aggie's list is flour.
Give us this day our daily bread
These days, sitting at the bar of The Swan Inn are sacks of flour: self-raising, plain, and strong. Bill, the landlord, has spotted a demand. Shelves in the home baking sections of our supermarkets stand empty. Bill sells eggs too, milk, and yeast and vanilla extract. Hundreds & Thousands. Those little edible silver balls.
Like many others, Aggie has taken to baking during lockdown. Every afternoon she's in the kitchen, apron on and dancing to her Classic 80s playlist: Madonna, Hall & Oates, Toto, Dexy's, Spandau, the list goes on. Believe me, the list goes on and on.
Forgive us our trespasses
I can just about put up with the music in order to watch her making Lemon Drizzle sponges, Marble Cakes, banana loaves, cardamom scented boller, macaroons.
And it strikes me: here's the reason for Jesus' using bread so often and so crucially in his thinking. From the growing of the grain to the milling, to the sharing of the loaves, bread is a process.
When Jesus says 'I am the bread of life' (John 6:35) I don't think he only means that He is our sustenance, that He alone can satisfy our hunger; I think he means to offer us a complex, rich, growing Life to be led and shared.
I am the living bread that came down from heaven. Whoever eats of this bread will live forever; and the bread that I will give for the life of the world is my flesh.

John 6:51
When Ezekiel begs the widow at Zarephath for some bread she tells him
I have nothing baked, only a handful of meal in a jar, and a little oil in a jug; I am now gathering a couple of sticks, so that I may go home and prepare it for myself and my son, that we may eat it and die.

1 Kings 17:12
But at Ezekiel's urging she bakes him bread and finds her little store of flour and flask of oil endlessly replenished. Again, I don't think this is just about Ezekiel, the widow and her son being kept miraculously alive; it's about sharing, responding to the needs of others, even in the midst of our own need. The widow's words above are a recipe.
There is a boy here who has five barley loaves and two fish. But what are they among so many people?

John 6:9
Everything.
As a species, we tend to imagine ourselves at the apex, at the top of an evolutionary ladder, the pinnacle of creation. But the truth is we are in media res. In the messy middle of things. The Kingdom of God, Jesus tells us, is like yeast mixed through flour. (Matthew 13:33; Luke 13:21) We are in the mix, with the Kingdom all around us all the time. If we open our eyes and allow ourselves to be part of the recipe, part of the miracle, we are raised. Needing each other, kneading each other.
For our selfishness and our arrogance, we beg forgiveness
As we forgive those who trespass against us
This hinged pairing in the middle of the Lord's Prayer is the ethical engine of our faith: we are mixed together, folded into one another. There's no such thing as self-raising people.
Lead us not into temptation
As Aggie will tell you, I'm the worst for snaffling the first cupcake or scooping out sugary dough from the mixing bowl.
I will resist. I will. But I simply can't let her get away with Rick Astley. There is a limit.
Deliver us from evil
If the coronavirus has taught us anything, it's that taking responsibility for ourselves means taking responsibility for others.
A beautiful garden, a delicious cake, the Kingdom of God: they can't be enjoyed alone. And we're never alone. He is with us. Always.
For thine is the Kingdom,
the power and the glory,
forever and ever.
Amen
---
Aggie drives a hard bargain. She only allowed me to write about her baking and her music tastes on condition that I allow her to choose the accompanying music. Clearly, this could have gone horribly, horribly wrong. But in the event… well, you got off very lightly. This is great. Thank you, Aggie.
Our Father in Heaven,
weigh us, measure us, sift us;
you know us more intimately than we know ourselves:
lovingly fold us into one another, we pray;
stir us into your Kingdom,
that might be raised
to eternal life
through the living Bread,
your Son, our Lord Jesus Christ.
Amen