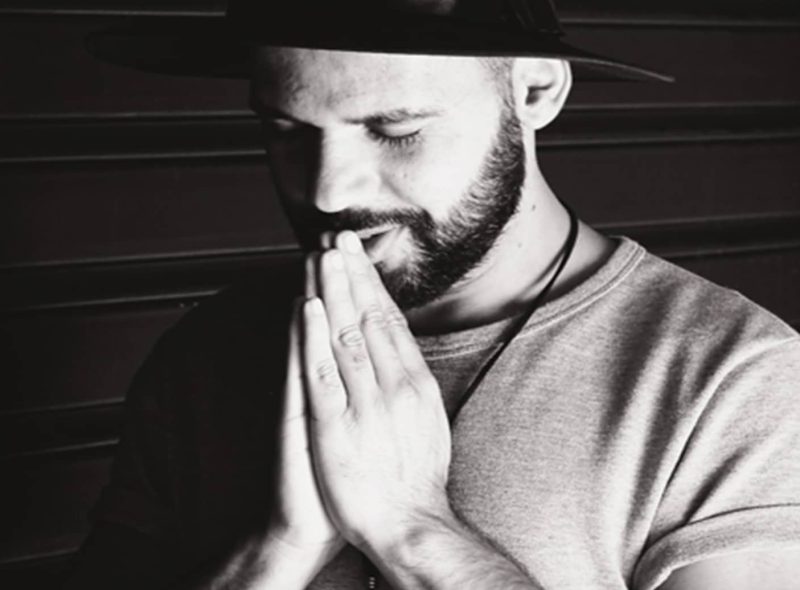 Emil has sent me a sound recording from his home in The Gambia: white noise, a fierce, metallic hissing. It takes me a moment to realise what it is…
Last year I took a group of teenagers to Bristol to meet members of the Kombo Sillah Association, a group of Gambians living in this country who meet at the Easton Community Centre. They welcomed us and cooked domada made with peanuts, and spicy benachin. Over lunch we spoke to Lamin who came to England to train as a teacher. One of the teenagers asked him if he missed The Gambia. 'Yes, of course,' he said, 'particularly when it's rainy season. The most beautiful music in the world,' he added, 'is the sound of rain on a corrugated iron roof.'
I told Emil this when I visited him in The Gambia, and he laughed. He knew exactly what Lamin meant.
That sound coming through the speaker on my phone: the rains have come.
Flying from England to Banjul in The Gambia you cross the Sahara at thirty-five thousand feet. An empty expanse, void. And then, suddenly, Genesis:
The earth brought forth vegetation: plants yielding seed of every kind, and trees of every kind bearing fruit with the seed in it. And God saw that it was good.

Genesis 1:12
Good? The writer of Genesis clearly hadn't been to West Africa. Creation isn't good; it's magnificent. To me, the creation account in Genesis always sounds faintly workaday, diarised. Here on the flood plains between the Senegal and Gambia rivers on the Atlantic littoral, creation is explosive.
And yet it's not paradise. Upriver from Banjul, and all along the coast to the north and south are the crumbling remains of European slaving stations. Visiting those sites brought it home to me how we need always to bear our history in mind, in heart, when we encounter language like this:
Thanks be to God that you, having once been slaves of sin, have become obedient from the heart to the form of teaching to which you were entrusted, and that you, having been set free from sin, have become slaves of righteousness.

Romans 6:17-18
St Paul uses the term 'slave', doulos, many times in his letter to the Romans. In our ears, in our mouths the word has a terrible charge, a stain. Whatever we think about the pulling down of statues in our towns and cities, we find ourselves collectively called to reflect on the fact that our nation's relative prosperity, our own relative prosperity, is built – to a substantial degree – on the backs of our brothers and sisters.
And to say we have no share in the sins of our ancestors is not a course open to any Christian or Jew: the notion that 'the sins of the fathers are visited upon the children' is a precept repeated throughout the Old Testament. Whether we like it or not, we are heirs. And inheritance comes with responsibility.
From the one to whom much has been entrusted, even more will be demanded.

Luke 12.48
This isn't 'woke' ideology, or virtue signalling; it is straightforward biblical teaching. It is our faith, part of the cross we are called to bear if we follow Christ.
The foundational story of the Jewish people concerns a desperate flight from slavery and oppression towards a promised land. What happens next, when promise becomes possession, is the subject matter of the prophets. Like the Israelites, we have a tendency to think of possession and ownership as licence, as inoculation against our being controlled, and as authorisation to exercise control over others. The idea that our prosperity disencumbers us from responsibility is deeply ingrained in our culture. Likewise, the self-deluding notion that our prosperity is somehow ours by merit is pervasive and pernicious.
Do not say to yourself, "My power and the might of my own hand have gotten me this wealth."

Deuteronomy 8:17
It's in this moral context that Paul's use of the word 'slave' is at once appropriate, shocking, and salutary. At the end of our scriptures, after the story proper has closed, we are called back – into slavery:
For just as you once presented your members as slaves to impurity and to greater and greater iniquity, so now present your members as slaves to righteousness for sanctification.

Romans 6:19
How are we to use this language in our political and social context? Carefully, is the short answer. We can call ourselves slaves to righteousness but only as we accept the truth that there are among us those who are still literally enslaved, and countless others who descend from enslaved people, and that many of us have benefitted materially from an economic dispensation that has functioned (and continues to function) through the exploitation of other human beings. To breeze the 'slave' word about as a theological term is an option open only to the privileged.
But therein lies the power of Paul's words. The very fact that 'slave' reminds us of our privilege, our stained inheritance, our corresponding duty to others, and our need for atonement is part of Paul's point. Privilege manifests, or should manifest as indebtedness, as our living always and entirely under covenant to God and neighbour:
Whoever wishes to be first among you must be slave of all.

Mark 10:44
---
A few years ago I listened to Rahsaan Roland Kirk's Now Please Don't You Cry, Beautiful Edith on repeat. I wore that record out, his only recording for the Verve label, and it's not on Spotfiy. I adore this man's music.
Rahsaan is an anomalous figure in jazz who tends to be dismissed by purists as a vaudevillian and a showman. But I love his sense of freedom and play, and his borrowings from Sidney Bechet to Stevie Wonder.
Blind from infancy, Kirk was able to play three or four instruments at the same time – generally cheap horns, the sort used in marching bands or sold as toys. But playing them together at the same time, and using circular breathing techniques he found he could create a whole brass and wind section all on his own.
He would pepper performances with strange monologues, a blend of the prophetic and the whimsical, always political. He is total force.
This is 'Volunteered Slavery', recorded a couple of years after Beautiful Edith. And here he is performing in Paris in 1972. He's at the height of his prodigious powers.
Three minutes in and he kicks off into some beautifully balanced hard bop before building the band to a whole other level. A shofar blast. And the walls of Jericho will come tumbling down. Creation is explosive.
Almighty God,
as you guided the Israelites out of oppression to a Promised Land,
so guide us, we pray, out of selfishness and sin
into your Kingdom, into righteousness.
Grant us the grace to live always under your promise,
serving you and one another wholeheartedly,
walking with you and one another in peace,
abiding in you and one another through shared membership
in the body of your Son, our Lord Jesus Christ,
Amen