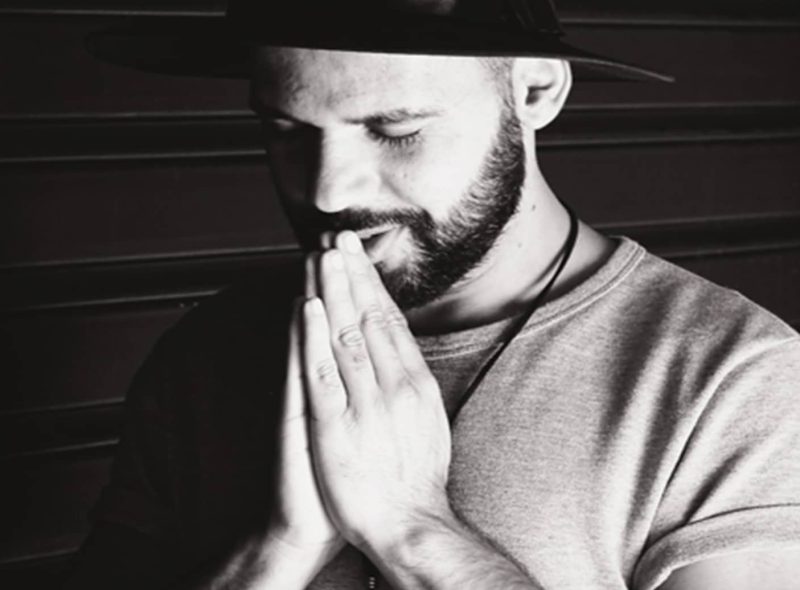 To you all,
I am indebted to Diana Rowlands for the following moving reflection. It's a break from the norm in that Diana has written the prayer too, and chosen the music.
A couple of verses from Psalm 25
Make me to know your ways, O Lord;
teach me your paths.
Lead me in your truth, and teach me,
for you are the God of my salvation;
for you I wait all day long.

Psalm 25:4-5
God bless you all,
Colin
The next Reflection and Prayer from Pewsey Deanery will be on Sunday.
---
HEARING THE VOICE OF GOD
Then the Lord spoke to you out of the midst of the fire. You heard the sound of words, but saw no form; there was only a voice.

Deuteronomy 4:12
Dec 23rd 2012 7pm – I'm driving to Prospect Hospice to see my Mum who has been there five weeks. She had been put on the awful Liverpool Care Plan (no food, no drink, no medication apart from pain relief- a procedure now banned) in hospital six weeks previously and we were told she would die within a few days. But she's holding on and it's an awful thing to witness. I start to pray as I drive but I'm lost for words – I simply don't know anymore what to pray. I'm angry and upset with God, and tell him so. I start to rant at God, the words tumbling out. I pause for breath and in the silence I clearly hear these words: "Ring Julie". Not a loud voice and not obviously male or female – just a voice. I find myself saying out loud "Julie who?" The response comes "Julie your Christian friend who lives in Wroughton."
Julie was a hairdresser and a Christian who had witnessed to me and helped lead me to a commitment to Jesus many years before. We had been firm friends for years – but had drifted apart and we hadn't spoken for a long time. My response in the car was to say out loud:
But I haven't spoken to her in years – I can't just ring her up out of the blue because I need something. And anyway, I'm not sure I have her address or phone number.
At this point I had not registered who I was having the conversation with – but it was definitely a conversation. The voice spoke again "Ring Julie".
I got to the hospice and felt impelled to sit in the reception area for a minute to gather my thoughts. The voice repeated "Ring Julie". The voice was insistent. With a reluctant sigh I got out my address book, flipped through it and there was Julie's phone number.
I hesitated, wondering what I would say. She may not be at home; it was Sunday so she was probably at church – I had no end of excuses. I felt tears threatening. It was beginning to dawn on me that maybe, just maybe I had been having a conversation with God.
I got out my phone and dialled the number. Julie answered immediately. I told her it was me. She knew instinctively I needed help, her only question: "what's wrong?" I explained about Mum and without me having to ask, Julie announced "I'll be there in 5 minutes."
Julie sat at Mum's bedside that evening and read from the bible and prayed. Although Mum could not respond in any way I believe she could hear. I spent most of the time weeping and reflecting – humbled by the belief that God had spoken directly to me, and repentant of my first instinct to find reasons not to do what He said.
The very next day, after 6 weeks of watching my Mum linger tortuously between life and death, I sat with her as she died on Christmas Eve. What a blessing. I have no doubt that Julie's prayers and presence had made a significant difference and that it was God who had been instructing me to contact her.
A further blessing from that encounter was that Julie and I rekindled our friendship and continue to see each other regularly. Julie is an invaluable Christian friend and mentor who provides support, fellowship and love and I will make the effort to avoid losing touch with her again.
We long to hear the Voice of God – but when it actually happens – what do we do? In my case I didn't recognise it as God immediately. And I raised all sorts of excuses not to comply; I was disobedient.
I aim to be better prepared next time…
Diana Rowlands
Whether you turn to the right or to the left, your ears will hear a voice behind you, saying, "This is the way; walk in it."

Isaiah 30:21
As you did in the rebellion, during the time of testing in the wilderness.
So, as the Holy Spirit says: "Today, if you hear his voice, do not harden your hearts."

Hebrews 3:7-8
Heavenly Father,
The Bible teaches that you speak to us in many different ways,
through dreams and visions,
through other people,
and sometimes you speak to us directly with your voice.
Forgive us those times
when we have failed to recognise it is You speaking to us
or when we have ignored Your voice.
We long to hear You,
so please help us learn how to recognise and discern Your voice
through studying Your word.
Give us open hearts, minds and ears to hear Your voice when You speak,
and willing hearts and minds to obey Your words.
To the glory of God.
Amen