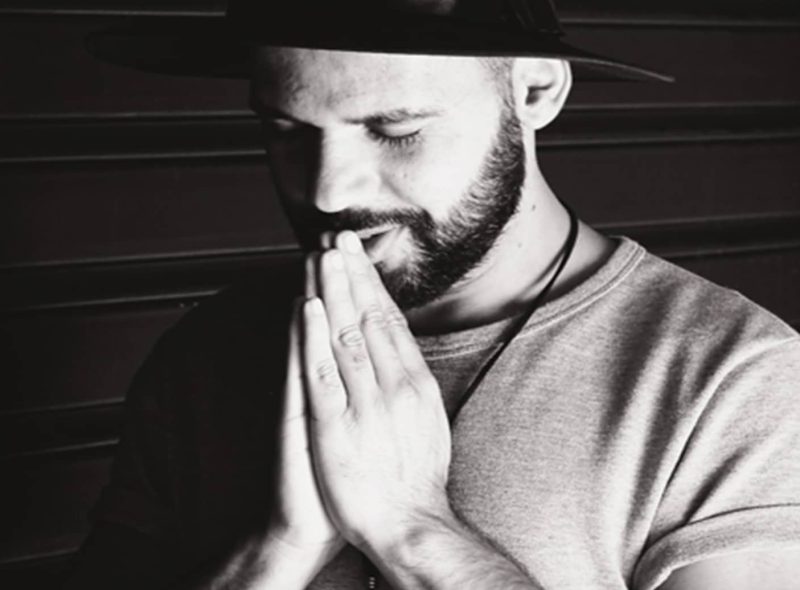 To you all, on a glorious Monday morning,
A trip to the library…
Yesterday's reflection was accompanied by an image from Duccio's Maestà. During his lifetime, Duccio (c.1255 – c.1319) was as famous in his native Siena as Giotto was in Florence. Yet as the two proud city states jockeyed for position, power and influence, it was Florence – thanks largely to the birth of the banking industry – that achieved supremacy. Giotto's fame was secured, Duccio slid into obscurity.
Duccio's reputation was revived, however, in the early twentieth century, by the hugely influential American art historian, Bernard Berenson. Berenson hailed Duccio as one of the greatest, most gifted masters of the Early Renaissance. And the tide turned; in 2005 the Metropolitan Museum in New York made its most expensive acquisition ever – a Duccio.
But it's not actually Duccio I'm interested in here. It's Berenson. During World War Two Berenson found himself in enforced seclusion, effectively under house arrest, locked up in his Italian home outside Florence. His parlous situation bears comparison with our own. We're all under house arrest with an enemy at our gates.
So what, we'd like to know, did Berenson do with nowhere to go and time on his hands?
In time of crisis some people go to church, some take to drink, others simply run away. Berenson turned to his library.

from the Introduction, A Year of Reading for Fun
Berenson read. And his book, A Year of Reading for Fun is a wonderfully eclectic diary of reading in strict isolation. His choices say a great deal about him; the book is effectively a catalogue or index of the man.
One of the great losses, I think, of the digital revolution is the end it's called on nosey parkers like me enjoying a good browse through other people's shelves and record collections. That's why I love Berenson's book so much. I feel I'm looking into his soul.
But actually it's not just other people's reading and listening that fascinates. We catalogue and index our own lives, ourselves, by our reading and listening. Certain songs or books have indelible resonances; they become parts of us. We let them define us. Rob, in Nick Hornby's hugely successful Hi-Fidelity, periodically re-catalogues his record collection – alphabetically, chronologically, by genre and so on. But really he's trying to make sense of himself and his predicament. As though we could put things right by putting things in order. But is order really what we're after?
Right at the beginning of his short essay 'Unpacking my library', Walter Benjamin looks down at the newly opened crates of his books, and contemplates the task ahead of him:
The books are not yet on the shelves, not yet touched by the mild boredom of order.

Walter Benjamin, 'Unpacking my Library' in Illuminations
Perhaps what we're really after – deep down – Benjamin suggests, is not order at all, but a sort of 'spring tide of memories which surges towards any collector as he contemplates his possessions.'
Certainly we like to possess, and through our possessions to order our lives, to shore ourselves up with a structure, a pattern, with ownership. We label ourselves in the way we label shelves in libraries, according to off-the-peg systems: I'm a Leaver, I'm a Libra, I'm a Democrat, I'm a millennial. Even, I'm a Christian, or I'm a Muslim. They're all labels, short cuts.
St Paul suggests: 'Let all things be done decently and in order.' (1 Corinthians 14:40) And yet, to look ahead a couple of weeks, when the Holy Spirit descends on the apostles at Pentecost it is far from an orderly or even a decent affair. The disciples are taken for drunks; they babble in other languages. The labels have been ripped off; something unsettling and radically different emerges.
And it's not always appreciated. Recall the opposition to Moses in the desert:
Is this not the very thing we told you in Egypt. 'Let us alone and let us serve the Egyptians'? For it would have been better for us to serve the Egyptians than to die in the wilderness.

Exodus 12:14
It was easier back there and then, they say. Order is easy, comfortable, familiar. But the God leading them into the desert isn't easy, or comfortable. God is not concerned with maintaining or accepting the orderly status quo. Most famously of all, perhaps, is this wonderful passage:
Jacob was left alone; and a man wrestled with him until daybreak. When the man saw that he did not prevail against Jacob, he struck him on the hip socket; and Jacob's hip was put out of joint as he wrestled with him. Then he said, "Let me go, for the day is breaking." But Jacob said, "I will not let you go, unless you bless me." Jacob asked him, "Please tell me your name." But he said, "Why is it that you ask my name?" And there he blessed him. So Jacob called the place Peniel, saying, "For I have seen God face to face, and yet my life is preserved."

Genesis 32:24-27, 29-30
A face to face encounter with God is wounding, transforming. As they wrestle, Jacob asks his opponent's name, for a label; it is withheld. This God has no label, no name.
Confronted by our current situation, we can either retreat into cataloguing, indexing, rationalising and ordering. Or we can wrestle. In prayer, in care, in love. We can allow ourselves to be changed, wounded, and blessed. It may be costly – our hips may be put out of joint – but something essential, humbling and holy will be learned: we are not the librarian; we are the books.
Yours in Christ,
Colin
---
This piece for women's choir and orchestra by Gyorgy Ligeti (1923-2006) is called Clocks and Clouds. It captures both the organised and mechanistic workings of a clock and the amorphous, drifting chaos of a cloud. In the piece, you can somehow feel the push and pull of creation itself.
Ineffable God
you call us by our names; we are yours;
pardon us our retreats into the familiar and futile,
lead us out of slavery – our labels and patterns and prejudices.
And in the midst of our wilderness, the anxiety and fear,
guide us, re-order us, release us into the glory of your Kingdom;
deepen our faith,
strengthen our hope
and fill us with love
for one another, and for you,
through Jesus Christ, our Lord
Amen