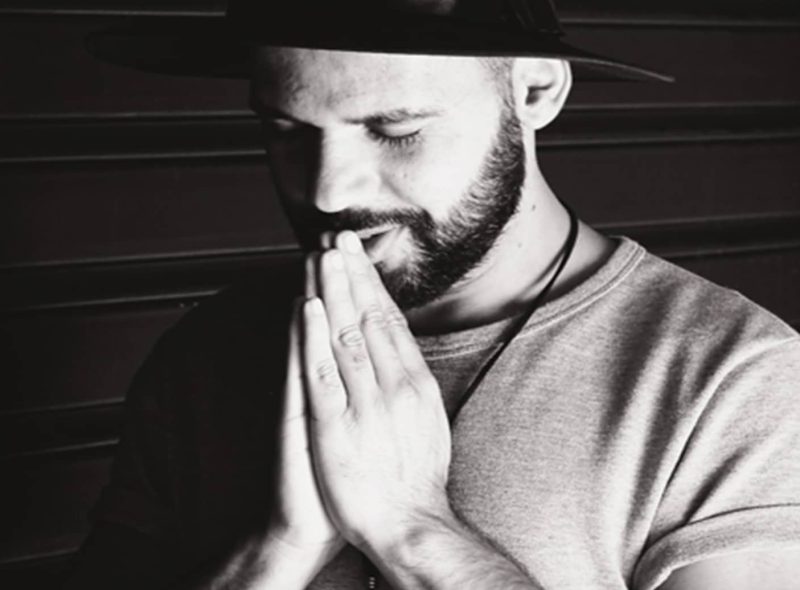 All the branches of the apple trees in my garden are clustered with fruit. Red and green, size and density of golf balls. A good crop this year, and it won't be long before the branches begin to bow with the weight of fruit as it swells, softens and sweetens.
Last autumn, Theo had a Saturday job at a local apple pressing business. People bring their apples from all around in baskets, boxes or old shopping bags. Just a car boot-full, or an entire orchard. The fruit is pressed into juice, bottled, sterilised and labelled. Theo loved his time there. He'd come home smelling of cider and cheap Romanian cigarettes he'd bummed off Ionnel, who worked there with him.
Come September, Theo will be away at university and not available for work at the apple press. He'll miss it, and I'll miss collecting him on Saturday afternoons. Come to think of it, I'll just miss him. He's the apple of my eye.
The apple of my eye – it's a phrase with which we're all more or less familiar. The expression crops up several times in the 1611 King James Version of the Old Testament and is adopted in most subsequent translations. The Psalmist petitions God to 'Guard me as the apple of the eye; hide me in the shadow of your wings' (Psalm 17:8). Breaking unexpectedly into glorious song at the end of Deuteronomy, Moses thanks God for sustaining Jacob:
in a desert land,
in a howling wilderness waste;
he shielded him, cared for him,
guarded him as the apple of his eye.

Deuteronomy 32:10
And the Lord says to the exiled Hebrews in the words of Zechariah that 'one who touches you touches the apple of my eye' (Zechariah 2:8).
In each of these cases, the word used in the Hebrew, then in the Greek and Latin translations, is the word, not for apple, but for a pupil of the eye: κόρη in Greek, or pupilla in Latin.
'The apple of my eye' is an English idiom. The seventeenth century translators of the bible into Jacobean English used a colloquial term for the pupil of the eye, and as a result of their translation's enormous influence, the phrase has been in popular currency ever since.
But it's not quite as straightforward as that. The translators would have known that both κόρη and pupilla are not strictly ophthalmological terms. Kόρη and pupilla are words clustered and freighted with a jumble of meanings and associations. In both Latin and Greek, the words for the pupil of the eye can also mean 'little girl', 'daughter', 'maiden'. In short, the translators have recognised that the Psalmist and the prophets and the writers of the Old Testament are themselves using idiomatic language; Moses and Zechariah are not referring literally to the pupil of the eye. For them, as for us, to talk about the pupil of the eye is somehow to talk, not about a part of the body, but about something dear, something loved and precious. Something like Theo.
I love how language does this. Not because it points to the peculiar brilliancies of English or Latin or Greek or Hebrew. Rather, because it points to a failing in all language. Language can't ever capture the world perfectly; there's always a residuum, an inarticulable left over. Every locution is a circumlocution. How could I possibly capture exactly what it feels like for me to pick Theo up from work on a Saturday afternoon, express my love for him? Language as a structure, as a system fails, but its failure is its glory. By failing, it is constantly reaching for the residuum, circling never seizing, steering a course between reference and nonsense.
To talk about the daughter of my eye, the girl of my eye, the apple of my eye is nonsense.
The Red Queen shook her head. 'You may call it "nonsense" if you like,' she said, 'but I've heard nonsense, compared with which that would be as sensible as a dictionary.'

Lewis Carroll, Through the Looking Glass
Dictionaries are sensible, a way of trying to make language obedient, ordered, but language has a tendency to disorder, to run away with itself, and with us. 'And she did eat…' pitching us thereby into the headlong rush of language. Meanings proliferate. A simple phrase like 'the apple of my eye' can refer to a part of my body, and to something infinitely precious to me. The dramatist and poet and theatre director, Antonin Artaud (1896-1948) talks about language as an
Uprooting of thought, a revolt, a labyrinth of unreason, not a dictionary into which the pedants who dwell on the banks of the Seine direct their mental contractions.

Antonin Artaud
Using the language of poetry, parable, prophecy and apocalyptic, the bible consistently denies contraction, but insists on expansion. It uproots our easy codes and definitions and rules; like language itself, it never lets us settle. As such, it is not a sensible dictionary, but an uprising, a demand:
Heaven and earth will pass away, but my words will not pass away.

Matthew 24:35
Look up the word 'dictionary' in a dictionary. Dictionaries are circular, more or less arbitrary abstractions. You won't find the Word of God in a dictionary. Rather, all possible dictionaries are in the Word of God, a Word which cannot pass away. It's this Word of all words and worlds that 'became flesh and lived among us' (John 1:14). As a beloved Son, as the apple of someone's eye.
---
Of course there's always a danger, crunching into an apple, you'll come across a maggot. Or worse, half a maggot. But then
If even the moon is not bright
and the stars are not pure in his sight,
how much less a mortal, who is a maggot,
and a human being, who is a worm!

Job 25:5-6
We can grow apple trees and compile dictionaries, but sometimes we need reminding: agriculture is not creation, music is not notes, and dictionaries are not language.
This is the great Eddie Hazel, inspired guitarist of George Clinton's Parliament-Funkadelic family. This wonderful, wonderful recording was made in late 1970. The story goes that, as the tape was running, Clinton told Hazel to play as if he'd just been told his mother had died. (Hazel was very close to his mother who had brought him up in New Jersey.)
There are a couple of minor profanities here, but the music is celestial. At once a hymn of love and a harrowing howl of pain, 'Maggot Brain' by Funkadelic has been recognised as one of the great guitar masterpieces of all time.
For Theo, who knows this is best enjoyed on a summer night under the stars with a cider and a cigarette…
Creator God,
Speaker of the Word through whom all things were made
and Father of a beloved Son,
we give thanks for the richness of your creation,
and the mystery at the heart of all things.
By your Holy Spirit, inspire us always to try to measure the immeasurable,
to determine the indeterminable,
and to fail, but fail beautifully.
And all the time draw us further along the Way, deeper into the Truth,
and more richly into the Life of your Word,
our Lord and Saviour Jesus Christ,
who is alive and reigns with you
in the unity of the Holy Spirit,
one God, now and forever.
Amen