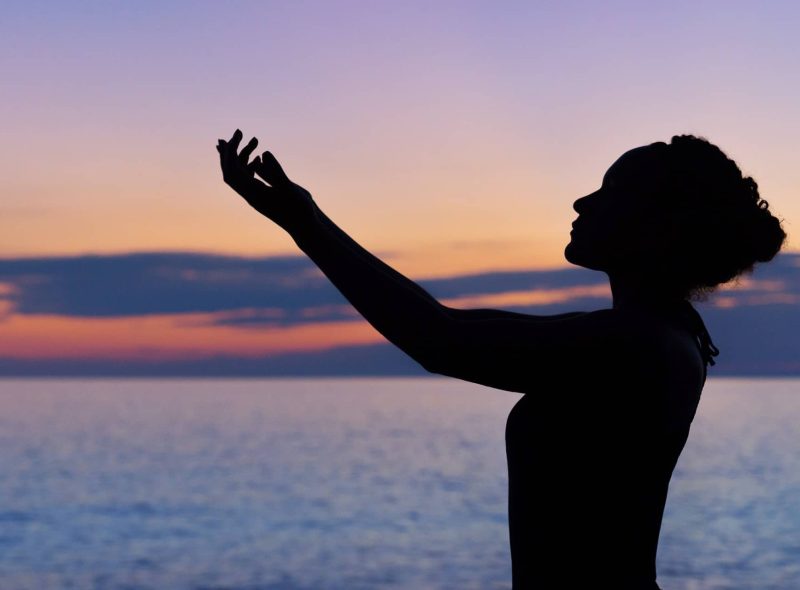 To you all,
I will use the following reflection as a basis for a talk at today's Morning Worship on Zoom. So, if you're coming to that service, you may want to read this later. God bless you all. Colin
---
One of my parishioners, I'll call him Martin, suffers from asbestosis. Breathing is a battle. Yet he takes daily exercise by walking up to the church every day. As well as coping with his own poor health, Martin cares devotedly for his wife who is housebound. We had a chat yesterday, Martin and I, in the sunshine. When I asked after his wife, he told me, 'We've been married fifty-five years.' He paused. 'I love her,' he said. 'Honestly, I don't know how I'd go on living without her.'
Neither of us spoke for some time, the blessing of Martin's words hanging in the two metres of air between us. Along with all the anxieties of the current crisis.
Martin's love for his wife is unconditional; it doesn't depend on anything, certainly not on her health. Rather, it's the other way round: his life depends on their love. He lives in love.
What's it like to be in love? There are autobiographical, psychological, perhaps even physiological answers to that. But there's a theological answer too. Oddly, I think the best place to find that answer is… in Athens.
Not the Athens of Shakespeare's lovers, where a moonlit night is
A time that lovers' flights doth still conceal,
Through Athens' gates have we devised to steal.

A Midsummer Night's Dream, Act 1, Scene 1
Not Shakespeare, but St. Paul. Paul visits Athens after running into difficulties in Northern Greece. While in Athens, he is 'deeply distressed' by how full the city is of idols. (Acts 17:16) He preaches daily in the marketplace and the synagogue while he waits for Silas and Timothy to join him. But his strange, vagabond preaching catches the attention of the city's Stoic and Epicurean philosophers. They want to know more.
May we know what this new teaching is that you are presenting? It sounds rather strange to us, so we would like to know what it means.

Acts 17:19-20
Commendable curiosity; we should all be more Athenian.
They lead Paul to the Areopagus, a steep saddle of rock running down from the Acropolis, overlooking the Agora, the marketplace of ancient Athens. The Areopagus is where the citizens gather to debate policy and sit in judgement on one another. It's part parliament, part court of law, part university debating society. One way or another, Paul is on trial.
Paul speaks to the Athenians in a language he knows they'll understand: he uses evidence and reason to construct an argument. He accepts they are a religious people, and flatters them by suggesting they already worship the unknown God of whom he speaks. Though they misatke this God for a god among gods, an object of worship among other objects of worship. This God, he says,
Does not live in shrines made by human hands, nor is he served by human hands, as though he needed anything.

Acts 17:24-25
The Greeks venerated certain cult objects: ancient wooden xoana, like statues but not in human form, dressing them, feeding them, believing them somehow to contain the spirit of the deity they represent.
But Paul goes further. This God cannot be housed or fed or clothed, but nor can he be known or understood. Paul preaches a radically different, mysterious, unknown God. Yet a God in whom we live and move and have our being.
To follow this God is to be changed, to be turned about, requires repentance.
Paul's words on the Areopagus are an emphatic public declaration of what Jesus promises his disciples in the coming of the Holy Spirit:
A spirit of truth, whom the world cannot receive, because it neither sees him nor knows him. You know him, he abides with you, and he will be in you.

John 14:17
To come to this God is not to make an idol of Him, an object of Him; it is not to claim Him as ours, but to be claimed as His.
Does all this theology sound a long way from the talk I had with Martin? I don't think it is. In fact I think it's the very same conversation. Because to enter into this Spirit of Truth, or to let the Truth abide in us, cannot be like coming to knowledge, it is more like falling in love.
Those who live in love live in God and God lives in them.

1 John 4:16
In love. In God. In them. It's the 'in' that's doing all the work here. Love is not something we can stand outside of, have knowledge of, have a view on. It's something we're in.
Martin said his life depended on the love he shared with his wife. That's what it is to be in love. It is to be dependent, but in a wholly life-giving way:
Everything that exists depends on Him who is, and nothing can exist except in the bosom of Him who is … Everything that exists is in God, and God is in everything.

Gregory of Nyssa, Catechetical Orations, 25
We live and we move and have being because we are in Love. We have our being on account of love. It's this Love comes to live and die amongst us, for us.
Love like this is not easy; Martin's life is not easy. This love is demanding. But there is – literally – no other way to be.
What's it like to be in love? It is just to be alive.
---
Choosing music to go with today's reflection, I want to go back to that conversation with Martin. I suppose this is a love song, but it's full of a profound, melancholy wisdom. And it ends, as all wisdom does, in unknowing, but loving and living anyway.
If you have a moment, may I suggest you glance through the comments under the song on the Youtube page.
God of love,
in whom we live and move and have our being,
we are grown as idolatrous as the Athenians,
surrounded by gods of our own making;
turn us away from the flimsy and the shallow,
draw us further along the Way,
closer to the Truth, and deeper into the Life
of your Son, our Lord Jesus Christ.
Amen.