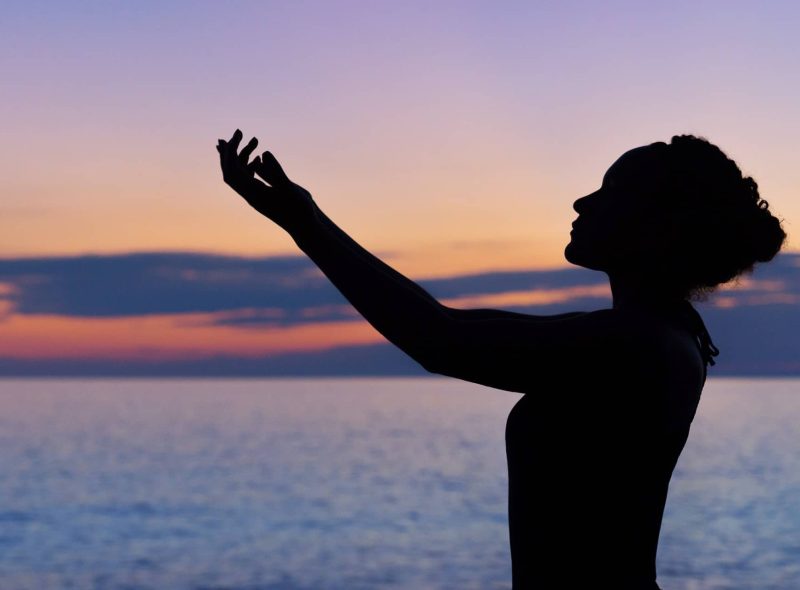 Sometimes I feel more promoter than priest. Back in March we had to cancel several concerts in the diary at St Michael's. This little stone box under the downs has a capacity of just a hundred, and the concerts – improvised free jazz, sacred choral works, poetry, a chamber opera, folk – all sell out immediately. Many of the bands and performers have become close personal friends, staying with us, rehearsing and then performing on the Saturday evening. When will we be able to share experiences like that again, surrounded by friends, visitors, sharing space and time and ideas? When will the world look like Veronese's Marriage at Cana, crowded again?
Mary, Martha and Lazarus in the village of Bethany are mentioned several times in the gospels. In Luke, the location is not specified but Mary and Martha are mentioned by name (10:38-42). In John's gospel, Mary and Martha are sisters of Lazarus whom Jesus raises from the dead (11:1-44). And also according to John, Mary is the woman who anoints Jesus with expensive perfume (12:1-8) before his triumphal entry into Jerusalem. In Matthew and Mark, the name of the woman isn't given, but the anointing takes place in Bethany, in the house of someone called Simon the Leper (Matthew 26:6; Mark 14:3). Taken together, the texts suggest, at the very least, a relationship of sorts between Jesus and this family.
The collect, the special prayer for the day on which Mary, Martha and Lazarus are commemorated (today, as it happens) talks about how Jesus
enjoyed the love of his friends,
Mary, Martha and Lazarus
in learning, argument and hospitality
As well as being a tad mawkish, the prayer sounds worryingly unscriptural. The word 'friends' jumps out immediately and raises questions. We think of Jesus as having disciples; we know the names of his parents. Matthew gives us his family tree. We're told Jesus had brothers and sisters; he had enemies and followers. But friends?
So the prayer encourages us to think about Jesus and his maybe-mates. But the prayer prompts us to reflect too on friendship more generally. What does the prayer mean, for instance, by suggesting friendship is enjoyed in learning and argument and hospitality? Hospitality is something we extend to all sorts of people, not just friends. (If you listen to economists on the Today programme, hospitality is an industry. What a debased and debasing notion!) And the idea that friendship is enjoyed in learning and argument troubles me too. Surely it's the other way round? Learning and argument are enjoyed in a context of friendship. I'm sure we do learn from our friends, but that's not why they're friends.
Were he to have been asked why he loved his friend Étienne de Boétie, Montaigne said he would've answered simply 'Because it was he, because it was I' (Montaigne, Essays, XXVIII).
All those relationships that are created and fostered by pleasure and profit, by public or private interest, are so much the less fine and noble, and so much the less friendships, in so far as they mix some cause, or aim, or advantage with friendship, other than friendship itself.

Montaigne, Essays, XXVIII
So even the idea of enjoying the love of friends troubles me. I enjoy an ice cream with friends, or a pint with friends, or listening to music with friends. But I can't enjoy the love of my friends. That would be somehow to use love, to use my friends for my enjoyment. Love can't be used in this way. And nor can friends.
Those who love one another for utility love the other not in himself, but only in so far as they will obtain some good for themselves from him. The same goes for those who love for pleasure; they do not like a witty person because of his character, but because they find him pleasing to themselves.

Aristotle, Nicomachean Ethics, VIII, 3: 1156a
For Aristotle, as for Montaigne (and for Kant who borrows from them both), a friend is an end, not a means to an end. And there's something necessarily reciprocal in friendship too, a union of mutual affection and care. 'Each gets from each the same or similar benefits, in every way' (Aristotle, Nicomachean Ethics VIII, 4, 1156b). And it's this reciprocity and mutuality that I think is so problematic for the gospel writers. Mary seems intent on learning from Jesus while she sits at his feet, but did he learn from her? If he didn't, are we talking about a friendship at all? The mutuality of friendship presupposes an equality between friends. And how is that possible in the case of Jesus?
This is one of those occasions when the biography of the gospel stands in need of the theology of Paul who, in his letter to the Philippians describes Christ Jesus
who, though he was in the form of God,
did not regard equality with God
as something to be exploited,
but emptied himself,
taking the form of a slave,
being born in human likeness.
And being found in human form,
he humbled himself
and became obedient to the point of death—
even death on a cross.

Philippians 2:5-8
Perhaps the real scandal of the Incarnation is not so much that God can be born and suffer and die, but that he can have friends. Still more shocking: that he can be a friend.
There are many, many wonderful things about the Quakers, but one of the most wonderful is their name: the Society of Friends. As Christians, we are called to be friends, with all that word's richness of meaning.
The collect may be a tiny bit twee and it may play fast and loose with the gospel, but it actually suggests something immensely beautiful. As he is led to the tomb of Lazarus, Jesus weeps. And those present say to one another, 'See how he loved him' (John 11:36). In that moment, in that recognition – 'See. He loves' – is the deepest truth of all: where the theology of incarnation and the theology of friendship coincide: Jesus Christ.
---
The final verse of 'Bob Dylan's Dream' on Freewheelin' reduces me to tears every time. We'd all pay that price, I expect, at the drop of a hat. He sings simply about past friends in a room and how he longs to get back there. The disciples would've known exactly what Dylan was singing about. A remembered room, and the life changing, life-launching friendships forged there. The strongest bond imaginable. And they'd remember one friend in particular, a friend who knew exactly what friendship is, who is somehow friendship itself: and who loved them for who they are.
Loving God,
Heavenly Father,
by your Holy Spirit, draw us deeper and deeper
into the mystery of your undying love,
that we might grow in grace,
and give ourselves in faith,
to be gathered as one in your Kingdom.
May we learn not to make friends,
but to be made by friends,
to find in friendship the model of life
commended to us by your Son, Jesus Christ:
loving, sharing, self-giving.
Amen